Hi, I'm Emma…
I'm so happy to have you here!
If you are looking to improve your health and well being, and would love some extra inspiration as you travel your own path to a happier, healthier life, then you are in exactly the right place.
Consciously Healthy, is a little sanctuary where you can relax, and explore posts on how to nourish your mind, body and soul.
If you are on your own healing journey right now, I'd love for this blog to bring you comfort, as well as a sense that you are absolutely, not alone. One of my core values is being authentic and true to myself, so you will find open, honest posts here – I share quite a bit of my own personal journey in these pages!
After sixteen years living with Chronic Illness, including ME/CFS, Hypothyroidism and numerous Endocrine Issues, I have been on quite a journey.  As a result of that, I have learned (and continue to learn) so much about healing. Despite my ongoing quest for health, I remain absolutely sure, that the body has and extraordinary capacity to heal given the right nurturing and support – we have to just find the right combination for us individually.
For many people, deep healing, requires addressing not just the physical aspects of rebalancing the system, but also looking into some of the reasons why the body may have got unwell and out of balance in the first place, I know this has definitely been the case for me.
Meditation, Yoga and educating myself widely around the subject of Holistic Healing and Spirituality have played a big part in my healing so far. But I equally incorporate physical support for the body such Nutrition, Juicing and bringing western medicine in where necessary too. I follow a truly Holistic Approach.
If you want to find out more about my story so far, then please do go here and here and read a little more about what's brought me to where I am today.
In the smallest of summaries, I am navigating my way through ME/CFS …  for the second time. I share my insights and experiences here in these pages, in the hope that my own lessons help anyone else on a similar path of healing, whatever kind of healing journey that may be. 
I'm still very much in the process of finding my way back to health and often find myself going through setbacks and experiencing some pretty tough times with it all. With this in mind, I initially wondered if I needed to wait until I felt I had fully healed and recovered before starting this blog. Then I came to the realisation that where I am right now, is the perfect place to start.  I like to think that sharing my learnings and experiences whilst I am still in the midst of healing, adds more authenticity to my posts and my writings, it also helps me live out one of the major lessons I've learned in recent years ~ that things don't need to be perfect.
I am looking forward to sharing some of my own story and personal insights with you, as well as some of the wonderful things I have learned from some incredibly inspirational people along the way.
I know what its like to lose everything. I lost my home, my business, my relationship and my ability to walk or even wash my own hair. I know what its like to feel absolute despair and hopelessness. To feel you can't face another day and to feel so much terror at the thought of not knowing if you can ever change your situation. To lose trust in your body and to lose faith in yourself.
However, I truly believe….that no matter how bad things get, or how many times you fall, it is possible turn things around. The body and mind have an amazing capacity to heal and we mustn't ever forget that.
Welcome to the Blog! Make yourself comfy, settle in and feel free to have a look around 🙂
The Blog homepage is a good place to start, along with the Archives down the right hand side (or at the bottom of the page if you are on a mobile device) where you can easily access past posts.
Emma x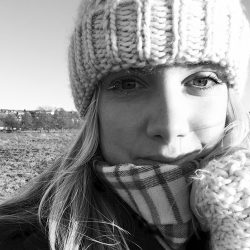 You can also connect with me on Facebook and Instagram. 
---
Want to be the first to hear about brand new Consciously Healthy blog posts? 
If you would like to have new posts sent directly to you, just pop your email address into the subscription box (you'll find it either below this message or in the sidebar depending what device you are using).  New blog posts are sent out every couple of weeks or so and it goes without saying, your email address won't be shared with any other parties.
I'd love to have you as part of the Consciously Healthy Tribe!
Important note to new subscribers
Make sure you look our for your welcome email. Some people find it sneaks into their junk folder, so just keep an eye out and mark Consciously Healthy as a safe contact if this happens so you can continue to receive future posts to your inbox. 
---
Disclaimer: This Website and all the information which it contains is based on my own personal experience and health journey which I am sharing for educational and informational purposes only. Please consult your own doctor or healthcare provider to determine the best course of treatment for you.