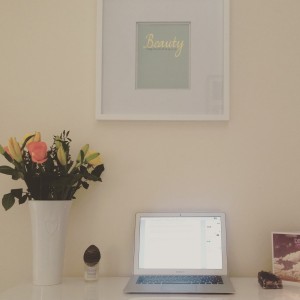 A Little Note to all of my Regular Readers
March 12, 2016 5:48 pm
Hey Lovelies.
I just wanted to check in with you, say hi and see how you are all doing?
For those of you in the UK and Americas I hope you are enjoying the first glimpses of Spring, I know I definitely am after a pretty grey winter. And those of you over in Aus, I hope you are embracing the lovely colours of Autumn.
I usually like to post around once a week, but these last few weeks you may have noticed I haven't posted.  In my second to last post I wrote on the messiness of healing (I think it was mid Feb time?) I ended by saying 'next week I'm going to write about why I believe I got sick again after recovering from ME/CFS'.
Well, it turned out, it's taking me longer than a week to write that particular blog post and I'm determined not to post again until its finished. That shall be my next post!
It's something I have wanted to write about for some time now – the reasons as to why I became ill once again. It's important stuff. The lessons learned from the whole experience of recovering my health after an eight year journey with ME, and then crashing back down to being bedridden some years later. But I didn't quite anticipate how difficult it would be getting it all down on paper.
It's a post I want to be of value to you, and one that I'm hoping, can help any of you on a healing path avoid making the mistakes I did.
So, I just wanted to let you know I am still very much here, the next post is on its way….
…soon 😉
Much love,
Emma x