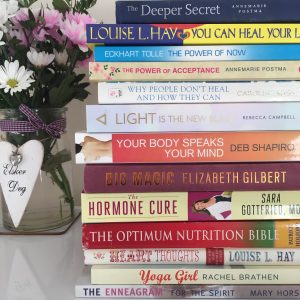 My Favourite books for Health, Healing and Wellbeing
December 9, 2016 5:58 pm
Books have been such a key part of my healing journey so far. Whether they have offered inspiration, taught me new things or been a source of comfort during difficult times, books have always been there.
Since I first became unwell at around age 17, I have read quite a number of books around the topics of health, healing and spirituality. They have guided me through some of my darkest times and given me hope, when the answers have appeared to be no where else. I have felt major shifts happen purely as a result of reading the words from some of the books in this post.
I want to share some of my all time favourite books with you here today, which will hopefully provide fresh inspiration for your own reading list.
I shall section this post off into categories – Mind, Body, Spirit and CFS/ME healing just to make it easier to find what you might be looking for at any specific time. 
I'd love to hear about some of your own favourite health and wellbeing books in the comments section below, after all, so many of the books I have discovered over the years have been on recommendation from others, your suggestion may just guide someone else to a life changing book!
With Love, 
Emma x
~~~~~  Mind  ~~~~~
Why People Don't Heal and How They Can – Caroline Myss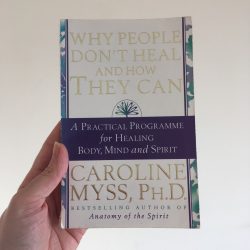 I have put this book first on the list as its one of those books that I have revisited time and time again. It is absolutely full of wisdom on healing, from a integrative perspective.  Caroline actually has personal experience of healing (she actually had ME/CFS herself once upon a time) and the knowledge she shares in this book is incredible. A must have book for anyone on a healing path (in my opinion.)
Mind Over Medicine – Lisa Rankin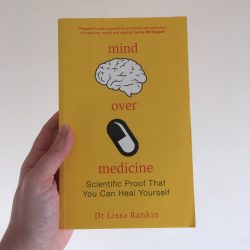 Amazing book. Dr Lissa Rankin practised as a conventional Medical Doctor for eight years before realising there were huge gaps in the way medicine treated patients. In this book Lissa speaks, from a scientific point of view, on how powerful our thoughts are when it comes to healing. In mentioning and discussing things such as the placebo affect, where people heal due to thinking they have taken a pill for example, when in actual fact, its the belief that has healed them. Incredibly fascinating book perfect for anyone who doubts their own ability to heal.
Awaken The Giant Within – Anthony Robbins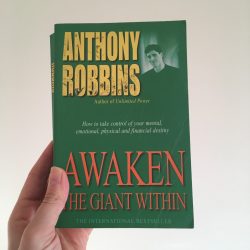 A book I studied in great depth when doing my NLP Practitioner Training. Anthony Robbins is pretty much the leader of NLP in todays world, demonstrating just how powerful we are when using our mind and thoughts in the correct way. This is a great book for anyone wanting to feel empowered and more in control of their lives.
Self Help for Your Nerves – Dr Claire Weekes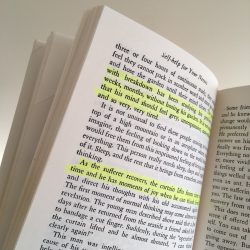 A classic book that was first published back in 1962 but one of the best books out there when it comes to treating Anxiety. This book has been my bible through some of the times in my life where Anxiety has crippled me. Dr Claire Weekes writes in a friendly way, as if she is speaking to you personally. This book explains why we feel the way we do when we get Anxiety, and gives straightforward helpful advice in how to feel better and begin to heal.
Feel The Fear and Do It Anyway – Susan Jeffers
One of the first self-help books I ever read! I came across this book when I was in my late teens. Suffering from excruciating anxiety at the time, I was starting to realise there might be ways I could help myself and so began my love of books on psychology, spirituality and healing. This book opened my eyes to what goes on inside our minds that actually perpetuates anxiety. It comforted and empowered me at a time when I felt very lost.
The Highly Sensitive Person – Elaine N. Aron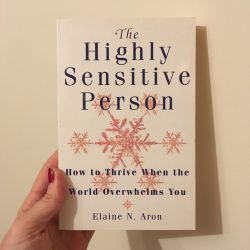 A beautiful book that provides much comfort to any Highly Sensitive Person. One in 5 of us is a HSP, meaning we are born with heightened sensitivity to the world around us. The downside being we can feel things more deeply and sometimes feel overwhelmed with the world. This book helps any one who is highly sensitive, make sense of how they work and begin to see the trait as an asset rather than a flaw.
You Can Heal Your Life – Louise Hay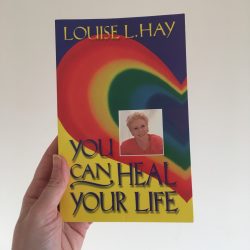 Louise Hay is a much respected teacher when it comes to healing and personal growth. This is a wonderful, easy to read, book covering topics such as self belief, visualisation and the link between the body and the mind as well as sharing much wisdom and speaking about her own journey healing cancer. The back of the book has wonderful references for individual conditions and specific healing visualisations for each. I think everyone should have a copy of this book.
(link to a post I wrote about Louise Hay and her work)
Heart Thoughts – Louise Hay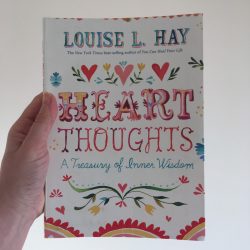 This is possibly the most beautiful book I own. Highly illustrated, its one that is so lovely to dip into when you aren't feeling so good or want some words of comfort. Each page has its own message and affirmation. It feels like a warm hug in the form of a book.
~~~~~ Body ~~~~~
Your Body Speaks Your Mind – Debbie Shapiro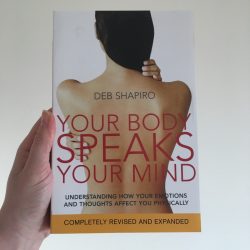 I discovered this book quite a few years ago, and its one I refer to time and time again. Every time myself, or a close friend or family member, present with a new symptom or health condition, I get out this book, and am often blown away with how accurate it is. Interpreting the underlying mind – body link for various health conditions and ailments, this book is a real eye opener. It delves into the body's messages and explains how symptoms can often be an expression from our body, a message if you will. After many years with chronic illness, I deeply resonate with the belief that mind and body are connected.
The Optimum Nutrition Bible – Patrick Holford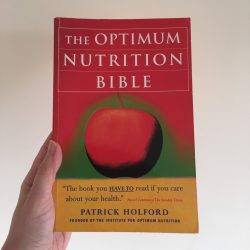 One of my first books on Nutrition and remains one of my all time favourites.  A great book for anyone interested in how they can help themselves feel better through diet and nutrition. Covering topics such as immune function, hormone balancing, improving your digestion…pretty much everything. Also gives insights into what supplements and diet plan you should follow for specific health conditions.
The Hormone Cure – Sara Gottfried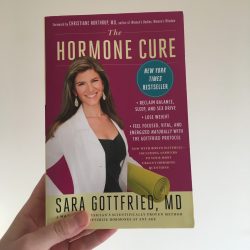 I am actually currently reading this book, and oh my goodness. It just had to go on this list. If you are someone with any sort of hormonal issues, be it PMT, PCOS, Adrenal or Thyroid problems, Estrogen Dominance – you need this book. After some new diagnoses this year which have left me a little overwhelmed and confused in deciding which path to follow next, this book is such a source of vast information. Covering the science behind when our endocrine system goes wrong, but in an easy to understand way, and giving simple natural, diet based solutions, this book is actually one of my current favourites.
Perfect Health – Deepak Chopra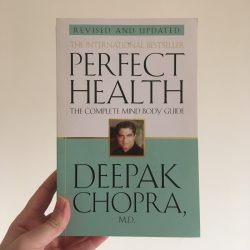 A book by leading health guru, Deepak Chopra – a nice introduction to Ayurvedic Medicine.  Ayurveda is one of the world's oldest holistic healing systems dating back thousands of years ago to its origins in India. It is based on the belief that health and wellness depend on a delicate balance between the mind, body, and spirit.
Your Thyroid and How to Keep it Healthy – Dr Peatfield
I highly recommend this book to any of you with Thyroid Issues. I think it is an essential book for anyone with thyroid problems to own as ir covers so much. From how the thyroid works, what it is (I didn't really even know what it was when I was diagnosed with Hypothyroidism earlier this year) and how to go about treating it with a mix of holistic and western medicine.
Adrenal Fatigue – The 21st Century Stress Syndrome – Dr J Wilson
I'm sure many of you will have heard of the term Adrenal Fatigue. For many people with ME/CFS, exhausted adrenal glands come alongside the illness. Experiencing excessive emotional and physical stress, as well as living in a culture that is very 'go go go' can lead to Adrenal Exhaustion and many of its associated symptoms. This book is a fantastic introductory book for anyone wanting to understand and begin to heal from Adrenal Issues.
~~~~~ Spirit ~~~~~
The Power of Now – Echart Tolle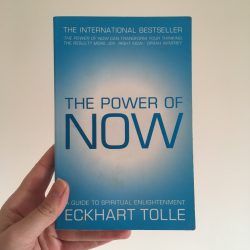 The Power of Now is a book that is without doubt, one of my all time favourites. It was one of the first books that began to really transform my thinking when I first discovered it about 12 years ago. Echart Tolle writes in a way that I have yet to find anyone else to even compare to him. This is a book that helps shift your thinking and fully connect to the present moment. Powerful concepts such as surrendering to the present moment, and finding a way to let go of your story – realising that problems are actually created by a sense of past and present. This is a book anyone on a Spiritual path should have on their bookshelf.
The Deeper Secret – Anne Marie Postma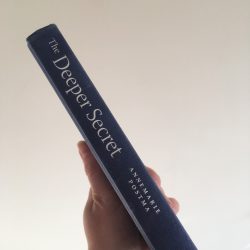 A book not to be confused with the book many of you will have heard of called 'The Secret'.  Annemarie found herself paralysed as a young woman, however, she defied any limitations that may be associated with disability and went on to become one of the first disabled Playboy models. You may perhaps wonder what a playboy model has to do with spiritual growth? A lot as it happens, Annemarie has overcome so much, has incredible sense of character and strength and shares so much profound wisdom in this beautiful book. I have written down endless quotes from this gem in notebooks and it sits on my shelf as one of my favourite books to this day.
The Power of Acceptance – Anne Marie Postma
Another book by Annemarie Postma, focusing on the topic of Acceptance. As someone who is naturally a high achiever, the concept of acceptance and surrender was foreign to me until recent years. I believed that acceptance was a sign of weakness. I couldn't be more wrong. When used in a healing, grounded way, learning how to accept and surrender to what is, can be incredibly freeing and healing. It doesn't mean giving up, you can still find a state of peaceful acceptance of the present moment, whilst working towards your goals, but it means you aren't in a state of resistance which can keep you stuck and ultimately, create stress.
Light is the New Black – Rebecca Campbell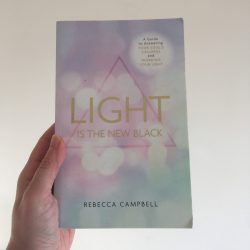 A beautiful book that is one you can either read from cover to cover or dip in and out of. Each page brings soul nourishing wisdom and insights. Simple sentences that have a profound impact on the reader or flowing words that echo verses of poetry, this is a book I think any women on a spiritual path will love. It is about shining your light, living your truth and being unapologetically you.
Big Magic – Elizabeth Gilbert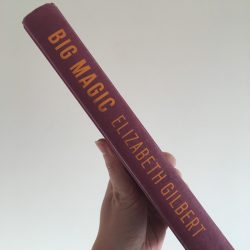 Big Magic is a book about tuning into your creativity and self expression. Whether you are a writer, an artist or someone who loves photography, this book inspires the reader to embrace their creative side and encourages you to cherish your art. Liz writes in such an easy to read way, her sense of humour peppered throughout the pages, it's an absolute joy to read.
Wherever You Go There You Are – John Kabat Zinn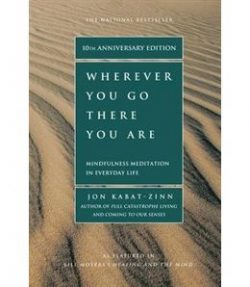 Such a beautiful book that you can dip in and out of. I have found great comfort in this book in times when I have needed gentle guidance or reassurance, or a reminder to slow down, and come back to the present moment. John Kabat Zinn is one of the great teachers when it comes to mindfulness. This book is full of wisdom, beautiful quotes and word that will transform your way of seeing the world for the better.
The Mindful Path to Self Compassion – Christopher Germer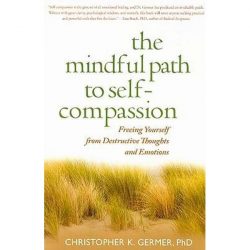 A book perfect for anyone who is hard on themselves. Self compassion is something I wasn't even really aware of until recent years. So many of us are hard on ourselves, pushing ourselves to the limit, speaking to ourselves in an unkind way, and so many of us don't even know we are doing it. When healing, learning how to be kind to yourself and practise self compassion is so important. It has been a key learning in my own healing journey. This book is written by psychotherapist Christopher Germer and guides the reader through ways to notice areas they can work on to enhance their own self compassion practise.
Eat Pray Love – Elizabeth Gilbert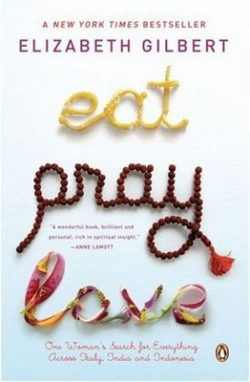 If you haven't read this book, you may well have heard of the the title as it was made into an amazing movie a few years ago. This book reads like a novel, but is actually the authors personal story of a year when she travelled through Italy, India and Bali to take some time out from her busy life and connect back to herself. She shares profound spiritual life lessons in this humorous uplifting book.  If you don't fancy reading the book, I also highly recommend the film – a good one for the soul!
~ME/CFS Healing ~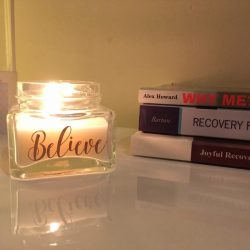 Below are a few of the books specifically around the subject of healing ME/CFS. I haven't written an endless list (this blog post has ended up being a lot longer than originally intended as it is!) but a select few of those that impacted me the most. 
Alex Howard's recovery story is first on the list, and was the very first recovery story I ever read. It inspired me massively and helped me tap into the belief that recovery was possible. I went on to have 1:1 sessions with Alex and further down the line he was to become my tutor. 
Sasha Allenby's book also inspired me. Another recovery story but a book that also shares some of the keys to her recovery, including the use of EFT and some ways to bring this healing practise into your own life. 
Beat Fatigue with Yoga is a brilliant book by Fiona Agombar. With simple postures and photos, all made accessible to someone living in a low energy body, this book is wonderful for anyone with ME/CFS who wishes to introduce Gentle Yoga into their healing path.
Recovery from CFS – 5o Personal Stories, is one that anyone with CFS should own. It shares personal stories of recovery, all different ways to healing, different stories, different lengths of being unwell. It inspires and uplifts and give so much hope. Alex Bartons story in the opening chapter titled 'The Elephant and ME'  is also a must read and something that has stuck with me ever since I read it. 
Why ME – Alex Howard

Joyful Recovery from Chronic Fatigue Syndrome/ME – Sasha Allenby

Beat Fatigue with Yoga – Fiona Agombar

Recovery from CFS – 50 Personal Stories – Alexandra Barton
And Some Little Extras…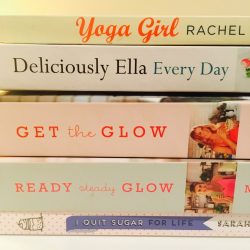 Aim True – Kathryn Budig
Yoga Girl – Rachel Brathen
Ready to Glow – Madeleine Shaw
I Quit Sugar for Life – Sarah Wilson
Deliciously Ella – Ella Woodward
I hope you enjoyed this post. Do pop back to it from time to time (i'll put it under the healing resources category) as I'm sure I will be adding to the list as time goes on and I discover even more wonderful books. 
Don't forget to let me know what your favourite or life changing books are in the comments section 🙂 
Emma x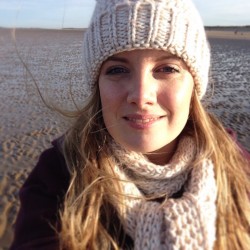 ***Just pop your email address into the subscription box if you would like to receive future blog post notifications ***
Note to New Subscribers – some readers have noticed that their initial welcome email has gone into their Junk email folder. If you are a new subscriber please look out for your first Consciously Healthy email and mark as 'safe' if it has accidentally ended up in your Junk folder so you can continue to receive future emails.