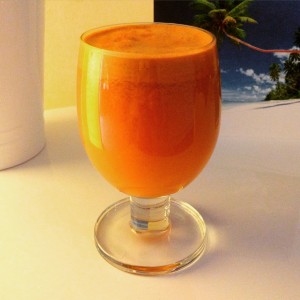 Carrot, Orange and Ginger Juice Recipe
December 6, 2015 4:02 pm
On this Rainy English Winter afternoon, I felt like I needed a bit of brightness in my day. This juice was the perfect way to bring in some sunshine and colour. My Carrot, Orange and Ginger juice is vibrant and packed with so many health promoting nutrients.
Carrots are renowned for their high Betacarotene content, which is a precursor of Vitamin A. We need this vitamin for a healthy immune system, as well as healthy skin and eyes. (Thats where the 'carrots help you see in the dark' idea comes from!) But as well as Betacarotene, Carrots also have high levels of antioxidant properties as well as being packed with vitamins C, K, and B8.  Pantothenic Acid is also found in Carrots which is especially helpful when healing the endocrine and adrenal systems.
Oranges are abundant with Vitamin C and well known for this fact, a vitamin that is essential for a healthy immune system. This is a great juice to have if you are fighting off a cold or flu.
Ginger is currently one of my favourite things to use in the kitchen. I'm drinking lots of Ginger tea and using it where ever I can. It is a powerful Anti Inflammatory Spice that also has been shown to lower and regulate blood sugar levels. In Chinese Medicine and Ayurveda, Ginger is known as 'Universal Medicine' because of its wide range of healing properties. Its warmth helps get things moving in the body, so is ideal for people feeling sluggish, lethargic, or with slow digestive systems.
…and the following juice recipe is packed with all of the above!
Carrot, Orange and Ginger Juice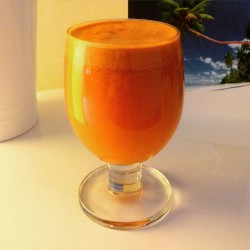 Recipe 
4 Organic Carrots
1 Large Orange (peeled)
Half a Cucumber
Large Chunk of Fresh Ginger Root
Half a Lemon
Method 
Chop the ends off carrots and peel oranges and ginger
Put the Carrots, Oranges, Cucumber and Ginger through the juicer
Squeeze the Lemon juice (I did it by hand) into the juice.
Pour into a pretty glass
Enjoy!
If you are new to juicing, do head on over to this post to find out more about why Juicing is such a great way of flooding your body with nutrients and supporting healing and energy production.
With love,
Emma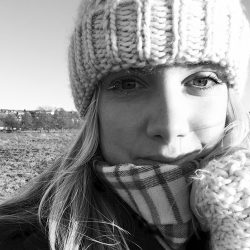 ---
Want to be the first to hear about brand new Consciously Healthy blog posts? 
If you would like to have new posts sent directly to you, just pop your email address into the subscription box (you'll find it either below this message or in the sidebar depending what device you are using).  New blog posts are sent out every couple of weeks or so and it goes without saying, your email address won't be shared with any other parties.
I'd love to have you as part of the Consciously Healthy Tribe!
Important note to new subscribers
– Make sure you look our for your welcome email. Some people find it sneaks into their junk folder, so just keep an eye out and mark Consciously Healthy as a safe contact if this happens so you can continue to receive future posts to your inbox. 
---
Disclaimer: This Website and all the information which it contains is based on my own personal experience and health journey which I am sharing for educational and informational purposes only. Please consult your own doctor or healthcare provider to determine the best course of treatment for you.