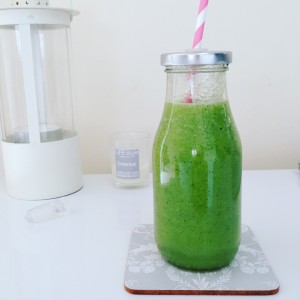 My Favourite Green Smoothie Recipe
October 25, 2015 7:09 pm
Pear, Avocado and Spinach Smoothie
I've had this smoothie for breakfast the past couple of days and just had to share this one with you.
I have been making quite a few juices and smoothies of late, but have been aware that perhaps I haven't been getting as much 'green' into them as perhaps I should be. When I first started out juicing and was on a very strict sugar free diet, pretty much all my juices used to be green. However, since then, I've got a little more adventurous and veered away from the green stuff a bit! I am making a conscious effort to have a more green in my juices and smoothies from here on in because, well, green juices are just so powerful when it comes to healing.
Chlorophyll (a green pigment present in all plants) is essential for energy production and so is perfect if you are healing or wanting more energy. It is known to promote healing, reduce inflammation and is a super potent antioxidant. So adding dark green veg and super-foods such as Spirulina or Green Barley Grass to your juices and smoothies is a great way to give your body and energy system a boost.
I hope you enjoy this lovely green smoothie recipe.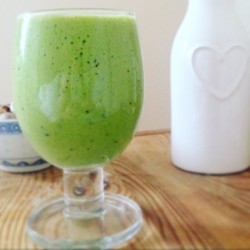 Green Smoothie Ingredients
One Pear
1/2 Avocado
Large Handful of Spinach
1/2 a Mango (optional)
1/2 a peeled Cucumber
Handful of Blueberries
1 Tsp of Manuka Honey
Organic Milk (or dairy free substitute if you prefer)
Method
Wash and prepare fruit and veg
Put into a blender
Blend
Pour into a glass and enjoy!
(This recipe makes enough for two smoothies and can be kept in a jar in the fridge for 24 hours)
Love,
Emma x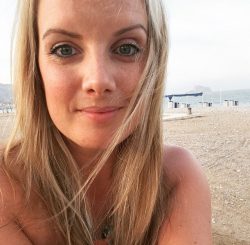 * All photos used are my own
** Pop your email address in the subscription box if you would like to be kept up to date with new Blog posts