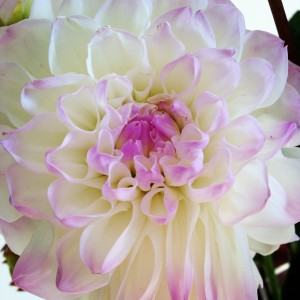 Judgements and Misunderstandings when it comes to ME/CFS
May 12, 2015 6:15 pm
Someone I know made a comment a while ago, about how it was confusing to them that on the occasional times they have seen me, I can look okay and smile and laugh, but also have this so called serious illness.
I guess this is where some of the stigma surrounding ME comes from. On those welcome 'good' days, or if we are lucky enough to be in a phase of our life where we are blessed with weeks at a time experiencing relatively mild symptoms, on the outside we can look perfectly fine.
The problem is, the weeks and months of severe illness happen behind closed doors. So to an outsider, it can understandably be very confusing. The whole up and down-ness of it confuses me and I live with it!  So no wonder it confuses people who know very little about it.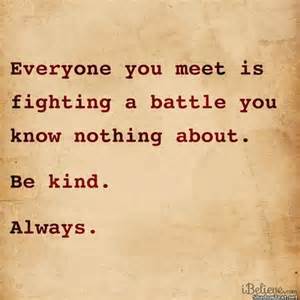 Social media is an additional factor that can be a double edged sword when it comes to understanding ME. Links to informative articles are great, but the false illusion that can come from people seeing a snapshot of me having lunch with a friend, and not the three weeks bedridden after, doesn't do much for eradicating the misunderstanding.
I don't want to plaster how awful I feel over Facebook, or post photos of me crying in pain, or looking dreadfully ill. Of course the main things I post are little happy moments, as I'm sure is the case for many other people with an invisible illness.
But what this means, is if you go to my Facebook page, you'll see a photo of me smiling, or a photo of my nephew, or something nice and pretty. That's often the case with Facebook in general isn't it? It's not an accurate portrayal of someone's life. One of the problems with this, is that it fuels societies confusion about conditions such as ME.
"ME can fluctuate.  Massively.
People can have months (or years) at a time severely affected where they can not even sit up or feed themselves. Others have milder symptoms, in which case a lot of their suffering is very much hidden behind a face full of make up and body that appears to look ok. Some can be out and about one day, just about able to function, and then plunge into severe symptoms for weeks after.
Some people have had severe ME, but are now at a stage where they are slowly climbing the mountain to recovery and able to get out and about a bit. However, they are living day to day, managing symptoms and feeling as if they are walking a tightrope, with the knowledge that relapses are a huge possibility if they over do it a tiny amount or catch something like a common cold.
I'm lucky enough, that in my personal situation, my family and friends are amazing when it comes to understanding. My friends are incredibly patient when I have to endlessly cancel arrangements and go weeks at a time without being in touch. They know me, they know I love them and that I am doing my absolute best and that's all that matters to me. But my heart goes out to people in a similar position to me who have to cope with misunderstanding from family and friends.
Perhaps a useful way of thinking about it is this…
Can a cancer patient (or indeed someone with any other illness) have periods 'looking' okay whilst they are in remission? Trying to make the most of feeling well enough to enjoy a bit of normality? Does it mean they don't have cancer or never did have? Does it mean they aren't on the recovery path from cancer or that they didn't fight for months or years to get where they are now? Does it mean they feel absolutely ok inside?
No.
Exactly.
Other illnesses don't generally get the kind of judgement ME does.
There's not much I can do personally about the majority of people who choose to judge what they don't know and the stigma that still surrounds this cruel illness.  But, if this article can help even one person, to take a step back and think, then hopefully I will have made a bit of a difference.
And this goes for life in general too … you never know what someone else is going through behind their external smile.  Be kind.
Love,
Emma