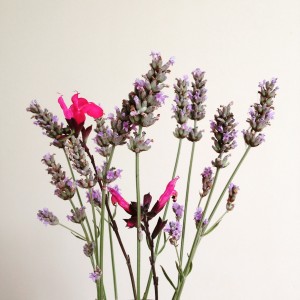 My Latest Health Discoveries
March 30, 2016 11:14 am
I haven't written much lately because things have been happening in my personal life and I've really needed time to rest and spend time properly listening to what my body needs.
I've been in hibernation a bit. But today I feel ready to share some of what has been going on with you all. So here I am….
Somethings been wrong. Different wrong. And I've known this since towards the end of last year.
I've had ME for 16 years now in total and living with something like this, you get to know your own body. Your own pattern of illness. What's normal for you, and what's not. What is ME stuff (due to overdoing it, relapse, stress, an infection that knocks you sideways etc) and what is not ME at all.
When I started this blog last April, after a long period of time feeling  desperately unwell, I felt like I was beginning to really make my way towards recovery. I had a long way to go, don't get me wrong, but I could see a light at the end of the tunnel.
I had begun having periods of time where I would wake up in the morning actually feeling like I had slept (and yes that feeling sometimes only lasted a matter of minutes…but it was there none the less.) I was able to drive my car again, attend a yoga class, socialise here and there with friends. Little scrumptious glimpses of feeling so much better.
I had days being able to be out and about in the world not feeling as though I was going to pass out. I felt like I had my recovery plan figured out, and I was sure that continuing with juicing, regular meditation, my deeper inner work as well as pacing and using techniques such as the Gupta programme would continue to help my body and soul go from strength to strength.
Then around September last year things changed. And it was different. It felt different.
My body felt different
The whole thing has been almost cleverly disguised as a long, drawn out, relapse. In that, the exhaustion has been crushing, unpleasant symptoms have intensified and I am mostly unable to really do much apart from lay on the sofa and rest. But along with this, have come other things. New things. And deep down, I have instinctively known something different has been going on in my body for a while now.
Back in December of last year I got some abnormal blood test results. Quite a lot of them infact, including extremely low iron levels, abnormal thyroid readings, a number of hormonal imbalances and problems with my liver and kidney function. The more tests I had, the more seemed to keep coming back 'strange' (the doctors words). My blood pressure and heart rate have been extremely low and things such as my menstrual cycle have changed. Other new symptoms have come about too such as unexplained weight gain and hair loss. But the main thing being, I have really plateaued at a not very functional level and feel absolutely dreadful with minimal fluctuation.
I've instinctively known something other than my typical ME stuff has been wrong, but the challenge has been getting a Doctor to listen. I've seen a number of them now. Some openly showing they are perplexed and confused and basically shrugging their shoulders. One specialist in Leeds has said 'it's an ME relapse and you've deteriorated'.
I actually came out of that consultation and burst into frustrated, bewildered tears. It felt like he'd stuck a post it note that had 'ME' written on it on my forehead and sent me on my way, when I knew, just knew, that all that I'm experiencing right now isn't normal for me at all.
Finally, a couple of weeks ago, after a referral from a Gynaecologist in Nottingham, I ended up sat in the office of an Endocrinologist. He had the list of my abnormal blood results in front of him, along with other results and bits and pieces.
After spending three hours listening to me, examining me and having a long look at all my history and results, he agreed something was wrong. At this point I thought he would say it was a thyroid problem (my blood test results show that I'm hypothyroid and I've got an endless list of thyroid-y type symptoms) But he said it's a little more complex than that.
He agreed with me, that I am indeed suffering from hypothyroidism, and that alone will be making me pretty awful, but that there are lots of different endocrine problems going on. My Pancreas aren't working properly and my Ovaries have been affected too. There is also a cascade of different hormonal imbalances going on such as raised LH and Prolactin levels amongst others that are either far too high or far too low. The low iron obviously isn't helping things and all of this combined is leaving me feel like I've been washed up in a shipwreck!
Before I can get a proper diagnoses and start some kind of treatment, I need more tests and an MRI scan, so am currently waiting for that.
It's been a really strange time to be honest with you. In some ways, I felt such relief when he told me things were going on after so long feeling like I've been fobbed off and not listened to. Sometimes we just know our own body's don't we? And I just knew this wasn't my typical ME situation, especially as up until last September I had been progressively improving and getting to understand my self on such a deeper level emotionally and physically, it didn't make sense that I should suddenly just deteriorate.
But in other ways it's also been, and continues to be, really challenging.  I feel very much in limbo and am stuck at home feeling so unwell and once again, like life is on hold. It takes a lot during times like this to keep feelings of lowness and depression at bay.
No matter how much Echart Tolle you read or Adyashanti you listen to, emotions, even the ones that don't feel so good, are a natural part of being human and I'm allowing space for that and am doing my best to take each day as it comes.
I am of course, grateful for my spiritual learnings and get so much comfort from the knowledge that there is something larger at play here, that the universe knows exactly what it is doing, but it doesn't take away the underlying unease that comes with this period of uncertainty.
It goes without saying, that whatever happens, I will continue to treat my body holistically, as I believe that is always the way to go when it comes to healing. If I need medical intervention, I will gladly accept it. But I also know the importance of balancing and healing the body with nourishing food, love and things such as fresh air and rest.
I felt it was the right time to let you all know what was going on as I've been rather quiet lately. This blog is precious to me, and so are you and I didn't want to just disappear until things are all better (as tempting as it sometimes feels!) That's not what real life is about at all, and I've always wanted this space to reflect real life. The struggles and pain as well as the moments of elation and joy.
I've always written from the heart and from a place of authenticity, and as this is a part of the complexity of my journey right now, it only feels right that I share.
So here it is. What's going on right now in all it's uncertain messy glory.
I am so hopeful that once I know exactly what I'm dealing with, and let's just hope it's something like a  Hypothyroid issue with some dodgy hormonal imbalances as a side effect, that I can move forward with a way of treatment and begin to feel so much better and continue on going from strength to strength, but until then…I'm taking one day at a time.
I'll keep you posted…
Much love to you
Emma x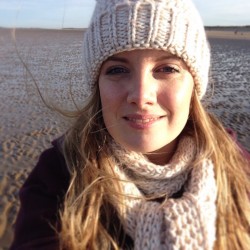 ***Little note for those of you lovelies who are regular readers, the 'why I got sick with ME again after making a full recovery' post is still on its way! I just need to be in the right headspace to finish it off. Lots of love to you all and thanks for your continued love and support. You guys are wonderful xxx