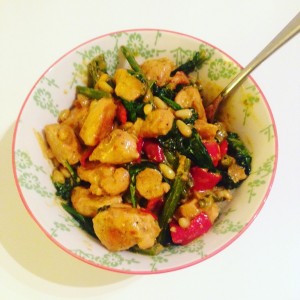 Turmeric and Coconut Chicken Curry with Spinach and Pine Nuts
January 18, 2016 3:58 pm
This recipe just kind of happened in my kitchen this evening, and it turned out to be so delicious that I thought I better share it here so you can enjoy it too!
Packed with ingredients known for their healing properties, such as Fresh Turmeric, fresh Ginger, Garlic, Spinach and Coconut oil, this is a recipe your body (and tastebuds) will thank you for.
I have been making a conscious effort to use Turmeric more in my cooking and fresh juices lately. Turmeric is a spice known for its incredible anti inflammatory properties which is exactly what we need if we are healing an autoimmune condition. It is also a natural liver detoxifier and is known to have anti bacterial and antioxidant properties too. It's an around healing spice, and is therefore perfect if we are healing from any sort of illness and want to support our body in doing so.
I've used a mix of both Ground Turmeric and Fresh Turmeric in this recipe. You can often find Fresh Turmeric Root in the larger supermarkets, especially if you order your shopping online (I got mine delivered with my Sainsbury's online grocery shop). But if you wanted to just use ground turmeric, which is available in the spice section of pretty much every food store, that would work just fine too.
This recipe is particularly healing, because not only does it contain Turmeric, but many other foods known to be healing and nutrient dense.
Spinach ~ packed with magnesium, iron, vitamin B6, vitamin C, Vitamin E, calcium….the list goes on!
Coconut Oil ~ a superfood with a unique combination of fatty acids essential for optimum brain function and energy production in the body. Coconut oil also strengthens the immune system due to its antiviral, antibacterial and anti fungal properties
Ginger ~ Also known to strengthen the immune system, loaded with antioxidants and great in assisting the body in detoxification.
Garlic ~ Rich in Manganese, Vitamin C and B6, Garlic strengthens the immune system, and like Ginger, is a great detoxifier for the body. Allicin, an active compound found in Garlic helps lower the effects of Oxidative Stress in the body.
Pine Nuts ~ Nutrient dense and high in protein, Pine nuts contain lots of magnesium making them an excellent source of energy. They are also full of iron, vitamin D and vitamin C.
The Recipe –
Turmeric and Coconut Chicken Curry with Spinach and Pine Nuts
       Ingredients 
1 Red Pepper – chopped 
Handful of fine green beans – roughly chopped
Large Handful of Spinach
1 Medium sized Onion – finely chopped 
1 tablespoon Coconut Oil
2 Organic Chicken Breasts – diced
1 inch of fresh Ginger Root – grated 
1 inch of fresh Turmeric Root – grated 
2 cloves of Garlic – crushed
1/2 tsp chilli powder
1/2 tsp ground Turmeric 
1 tsp Cumin
1 tbsp of Pine Nuts
Himalayan Salt to Taste
1 400ml can of Coconut Milk
Basmati Rice To serve with
Warning : Turmeric (ground and fresh) can stain clothes so easily! So just be mindful when using this spice
      Method 
Over a medium heat, in a wok or large frying pan, add the dry spices (cumin/ground turmeric/chilli) and fry for about 2-3 minutes
Next add a tablespoon of Coconut oil
Stir the Coconut Oil in with the spices over a medium heat
Add the Chopped onion and Crushed Garlic, until the onion softens (3 mins)
Then add the Diced Chicken Breast and stir.
Once the chicken has sealed, add the Grated Fresh Turmeric and Ginger Root, then stir with a wooden spoon gently and fry over a low heat until the chicken is cooked (approx 4 mins)
Stir in the Red Pepper and Green Beans
Add 400ml of Coconut Milk and stir in to the curry
Sprinkle a Handful of Pine Nuts into the curry and stir
Add a good couple of generous pinches of fine Himalayan Salt, then Cover and simmer for around 20 mins, keep your eye on the curry to check it doesn't dry out, if it does begin to lack in the liquid department, you can add a little milk (milk substitutes such as almond milk are fine too)
At this point you can put your Basmati Rice on so it will be ready for serving at the same time as your curry.
After 20 mins return to your curry and carefully have a taste of the sauce with a small spoon and decide if you need to add    more salt/pepper.
Stir in the Spinach until wilted (3 mins)
Serve Curry with your Basmati Rice and Enjoy.
A NOTE ON SALT : A lot of the finishing touches  to this recipe is down to seasoning. Add some black pepper and more salt if necessary. When I made this, I noticed I needed quite a lot of himalayan salt to make it taste just right. People have an aversion to salt and are weary of using it due to the bad press it gets. The correct kind of salt (so himalayan or celtic sea salt) are actually very good for us. Especially when we are healing adrenal fatigue or suffer from low blood pressure. If you suffer from high blood pressure, then use with caution, but otherwise, natural salts are a good source of minerals.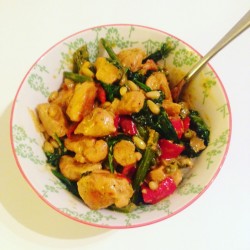 Hope you all enjoy this lovely healing recipe.
Emma x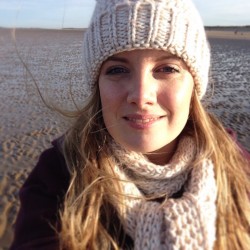 I'd love to have you as part of the Consciously Healthy Tribe! 
If you would like to receive future blog post notifications straight to your inbox, just pop your email address in the subscription box. 
Important Note to New Subscribers ~
Some readers have noticed that their initial welcome email has gone into their Junk email folder. If you are a new subscriber please look out for your first Consciously Healthy email and mark as 'safe' if it has accidentally ended up in your Junk folder so you can continue to receive future emails.