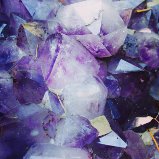 When the boom/bust cycle re emerges…
July 20, 2015 4:13 pm
When you are in the process of healing the complexity that is autoimmune disease, it's like spinning a load of plates on different parts of your body. If you take your eye off one of those plates for too long, they all come crashing down. It's such a balancing act.
Since Dad died in January, my focus has been on keeping my head above water in the upsetting aftermath. Facing the tons of things that his passing, and the lead up to it, has brought up for me emotionally. I honestly was not prepared for how the death of a parent shakes your world.
Healing has taken place this past few months. Major healing. But mainly on an emotional and spiritual level. The physical side of things has been fairly neglected. (This is where I get honest, with you and with myself).
My energy and focus has been on trying to make sense of it all, at the same time as trying to keep from physically taking a downward turn after working so hard to get to where I am today.  But rather than this looking like lots of rest, and listening to what my body needs, I've taken any joyful moments on offer to me so gratefully…with my arms wide open…even if the physical repayment of overdoing it has has often been harsh. The boom bust cycle has been in full swing without me even realising it.  Until now.
Sometimes, the opportunity to lose myself in something outside of me, my passion for life and just being out in the world, have been just too tempting; despite increasing physical symptoms. I've pushed them down.  Pushed through.  All that I have learned in the past about pacing and slowly expanding my boundaries seems to have gotten a little lost in the shadows of the past year.
Old patterns of behaviour that got me sick in the first place, have crept back in. Pushing. Ignoring the warning signs. Fiercely resisting where I am actually at right now physically. The achiever in me, that wants to 'just get this one more thing done' and pushes to levels that most people wouldn't be able to stand, has popped her head up again.
If I want to continue getting stronger, and if getting my health back is what I ultimately want, this has to stop.
The pushing.
The saying yes to things when my body is screaming for rest.
The ignoring my body.
The pretending I'm okay.
The denial.
I've been down that road before, and the outcome isn't pretty. At all.
This is me getting real with myself and as a result, being real with you, my beautiful reader. This space was created to share insights and I really hope that these words do that, maybe in a way different to the posts that often feature here, but in a way that I hope connects with you on a different level.
If I hold this stuff back, and just portray a pretty blog page and neatly presented learnings, that's not showing the messy challenges that are real life.  The place where the real shifts come from.
Healing is an ongoing journey. Mistakes are made and setbacks happen, it's how we bounce back from them and the wisdom and growth we take from them that matters.
I intend to take a step back this week. To refocus. Recharge. To change the things I've been neglecting in my recovery, one of the major things in relation to that, being to re-establish my baseline and actual physical levels, without kidding myself that I am further on than I really am.
I want to be honest with myself and shine a light on the things I've been turning away from during the past few months.
I hope you can take something from this, and maybe look at things you have turned away from? Are you neglecting any part of yourself? Turning away from things that actually need attention because it seems easier than facing them? Pretending things are okay, when actually, your body is telling you that really they are not?
I hope you have a nurturing week with me…however that might look for you.
With love,
Emma x
p.s. Blog post to come soon on the boom/bust cycle and baselines. Know I have referred to them in this post, and some of you may be thinking 'huh? What's a baseline got to do with ME/CFS recovery?!' Don't worry, I'll explain it in my next post…