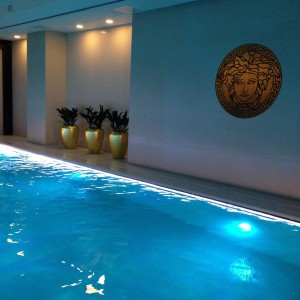 The Weekend that Nourished my Soul
January 25, 2016 2:56 pm
After many recent months having been not too good on the health front and the most activity in my life being the daily journey from my bed, to the sofa and back each day, something wonderful happened this weekend….
….I went to London with my friend.
It was quite a big risk deciding to go. A huge one really, considering how much of a struggle recent weeks have been and the fact that this time last week I could barely even get out of bed, but one that after a glimmer of physical improvement and a lot of thinking, I decided was willing to take.
I have had no choice but to cancel some really lovely plans these last few months. Including my friend Alicia's wedding, a spa day with my Mum and going to see Billy Connolly with my brother (full of meaning for us as he was one of our Dad's favourite comedians). It just so happened that January was the month where all the lovely things were supposed to be taking place. This mini break in London with my friend was the last thing I had planned. Every single other thing since September has been cancelled.
The London trip was actually an unexpected Christmas present from my friend Laura. She bought us tickets to see one of our favourite singers, Lucie Silvas, and booked us two nights in a spa hotel. I was so touched when she gave me the pretty box with the tickets inside last month, it was just such an amazing present. But I also had a sinking feeling in my stomach because I knew it was highly unlikely that I would be able to actually go. When she arranged it last year, my health was much more stable than it has been in recent months, so she thought i would manage it as long as we took it slowly. Little did we know things would deteriorate as 2015 went on.
Early last week, after some changes I have been making lately, some medical, some therapeutic, I began to feel small shifts. The exhaustion was still very much present. I was still breathless. The dizziness was still coming in waves. My eyes were still dilating ridiculously. But I began to feel the fog and intensity lifting just a little bit. You know when you start to wonder if maybe the worst part of the relapse is over?
This London plan was looming over me and the date fast approaching – the trip that I was certain I was going to have to cancel along with everything else.
The thought of attempting to go scared the shit out of me if I'm honest. I have barely left the house in months. I mean this literally. My 'outings' have been to my mums house for a change of scene, the hospital or the doctors surgery. That's been it. A small visit from a friend has been overwhelming and I've had to prop myself up if I wanted to have a small chat with anyone. So London? Was I being ridiculous even considering it? When I was only just starting to feel a tiny bit better?
Maybe.
I just felt this strong instinct I that had to take the risk. Even if it meant I spent the whole time once I got there in the bed in the hotel room, and the consequence of pushing myself to do it would be weeks in bed once I was back home. Maybe it was my inner Aries fire coming out with her determined stubbornness, but I couldn't bear missing out on one more thing. Not if there was just a glimpse of a possibility that I might be able to do it.
So I did it.
And you know what? I'm so glad I did.
We did every thing we could to make sure it was as easy as possible. Even down to the little things like Laura dropping me off right outside the train station whilst she went to park the car. Whilst we travelled, I stayed calm and mindful, bringing my mind back to the present moment whenever it raced off and worried about what on earth I was doing expanding my boundaries so suddenly after months being housebound, or panicked about what might happen if my symptoms became unbearable whilst I was away from home.
As soon as we arrived at the hotel, after having a little look round and admiring how absolutely gorgeous it was (seriously, it was amazing), I slept for a few hours in the huge comfy bed in our luxurious room.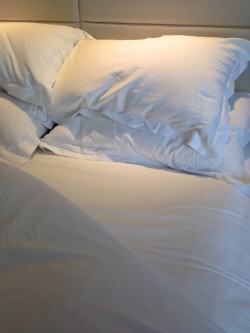 When I got up, I can not even tell you how nice it was to do my hair and make up and get ready for our little evening out. After months and months wearing either pyjamas or leggings it was so nice to pretty myself up and feel girly! It made me realise just how long it has been, maybe even over a year, since I did so. Its the simple things you miss isn't it?
Our gig was later that evening and Laura had planned everything down to a T bless her. She had even looked online to see what time Lucie Silvas came on stage, so we wouldn't be there unnecessarily early using up energy on a support act. We arrived literally 3 mins before she came on stage and because it was such a lovely small venue, it didn't matter at all.
The next hour or so, listening to the music, was just wonderful. After so many months feeling so suffocated, I felt like I had stepped out of illness and into the world again. Surrounded by people having what was probably for them, a normal evening out, but for me it was as if I had just popped my head out of the oppressive bubble I have been living in for the past god knows how long. The songs were packed full of emotion on a personal level for me, which made the experience even more moving and the atmosphere was lovely, due to the intimately small venue and the fact that it was a one off gig and Lucie's first UK show in over eight years.
As I listened to her incredible voice, my heart connecting with the music in this room full of people, it was as if I was being reminded that there is a whole world out there. One that I've felt extremely cut off from in recent months. That glimpse of my own inner life force, of a world outside of my home, of connection and possibilities, inspired to keep going and to do whatever it takes get my health back to a level where I can be a part of the world properly again. The evening filled up my soul on so many levels.
I loved every second and I'm so glad I went.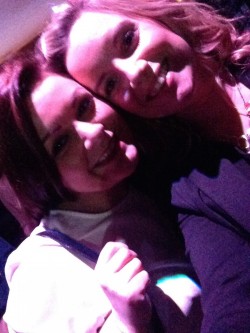 Unfortunately, by the time we got back to the hotel room, my body was paying for it a bit and I was kept awake until 3am feeling awful with my heart rate stuck at 130bpm. It was a bump back down to earth after being back in the world for an evening, but not entirely unexpected if I'm honest.
I spent the next morning and early afternoon in bed feeling pretty rough, but I was appreciative of our gorgeous hotel room and the fact I had done it. I'd made it to London and I'd had an amazing evening with my friend seeing one of our favourite singers.
Then, after a morning of surrendering, resting and being peaceful, to my surprise, I actually started to feel a bit better. It's so strange that period of time when you are beginning to come out of a relapse….the recalibrating where you are at. It's so disorientating! You literally have no idea what your body is capable of or what level you are at – which I guess is exactly why pacing and gently re building structure into your life is essential, and exactly what I plan to do now I am back home. But this weekend was one which I was embracing on all levels and had promised myself I would just be present in each moment, allowing my body to guide me, not worrying too much about the consequences of what I did.
Whilst we were in London, we also had afternoon tea at one of my favourite London Hotels. It was such a relaxing experience in the Atrium at the centre of the hotel, surrounded by loveliness and the sound of a grand piano playing as we sipped tea and ate cake! I felt so lucky and so blessed as I sat there. I mean….just look at these photos below….you'll see what I mean. Just beautiful.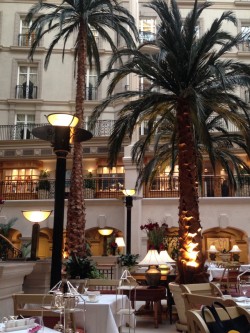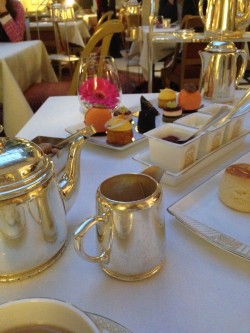 Afterwards we went back to our own hotel and got into comfy white bathrobes and relaxed for the evening. The whole weekend was a real balance of little activities and lots of rest and this, along with an extremely understanding friend, is what made it all possible.
The next day before coming home, I also had a little float around in the hotel pool. It felt so wonderful gently moving my body around after so many months stuck in bed or on a sofa. I find water so grounding and healing and as with everything in our hotel, it was pure heaven in that little spa area.
It was a weekend that nourished my soul on so many levels. Lots of lovely uplifting experiences and precious time with my friend.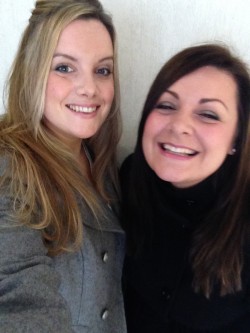 The weekend away has renewed my determination to do all it takes to get well. It's broken the groundhog day monotony that had become my every day life in recent weeks and allowed me to create some amazing new memories. After a few days of pure rest, as many days as my body needs, I plan to really re focus on pacing. Not in an obsessive way (for me personally, the kind of pacing where you time everything is counterproductive due to the stress it causes) but in a way where I establish a proper baseline amount of activity I can do each day and build from there in a relaxed way. I will also continue with my neural retraining, (mainly using OHC Techniques and the Gupta Programme) and of course making sure I have huge amounts of nutrients flooding my body every day.
I'll write more in my next post about the specific things I am doing to heal at the moment, but the point of this post, was to share the wonderful weekend I have just had and to show those of you that are having a rough time right now that you don't know what is round the next corner.
If someone had told me two weeks ago that I would be able to even consider going to London, I wouldn't have believed them! This weekend was only possible due to a bit of a shift in terms of physical improvement and a lot of careful planning. Staying mindful and calm was also key, it could have been so easy to go into panic mode, especially during times when my symptoms increased.
Now I'm back home, I am paying for it a little, but it was absolutely worth it. Maybe some people would be of the opinion that its a bit silly I expanded my boundaries so fast after being so poorly these last few months. It goes against everything pacing would suggest and against everything I know about re building my strength on a physical level (especially in terms of Mitochondria function etc), but I feel happy and it's exactly what my soul needed. Yes, if I hadn't gone, on a physical level I would probably be feeling a bit better than I do right now, especially as I was just starting to pick up. However, I believe the path to recovery, is about nurturing the mind, body and soul, and after the last year, my soul was in desperate need of some nourishment….and thats exactly what it got this weekend.
With love and hope
Emma x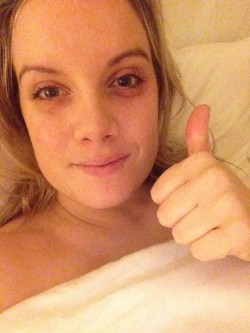 *** To be kept up to date with new posts just pop your email address in the subscribe box. You can also head over to the Facebook page at www.facebook.com/consciouslyhealthyuk for more insights and inspirations around healing