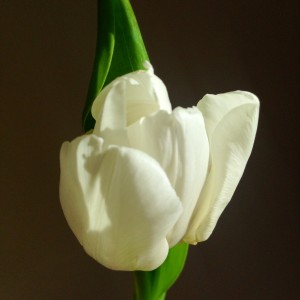 Embracing the Present Moment ~ A post for my Dad
May 29, 2015 7:28 pm
There could not have been a more powerful wake up call, than the emotions that ran through me as I watched my beautiful brother, along with seven other strong men, lift my fathers coffin onto his shoulders and carry him into the church that we spent so many Sundays in as children. Nothing more real. Or raw.
A reminder that life is too short and that there is no time like the present. Really. We hear that clichéd phrase so often, but it's true. We all think we have plenty of time. We put things off until we feel more ready. We wait for the perfect moment. When so very often, that perfect moment never comes.
I put off saying what I wanted to my dad….and then it was too late. It's strange, even when you know someone is dying, you still think there is going to be plenty of time. In the back of your mind the death part is to come at 'some point in the future'. It doesn't properly sink in that the future moment will one day be upon you.
I wrote Dad a poem expressing some of the things I needed to say to him. I had the poem printed out and put it proudly in an elegant white frame. I was waiting to read to him on Christmas Day. The poem rested in its white frame on the top of my Dad's coffin in the church.
People gently urged me to read it to him as soon as I had written it and it was all ready in its frame. 'No, I'm saving it for Christmas day' was all I would adamantly say in response. A perfect idea of how it was going to be when I read it to him in my head. Wanting to bring at least some joy and comfort into his painful last Christmas with my words and sentiment.
But it was too late.
By the 25th December, he was far too poorly to hear my words as I stood by the side of his bed, trying to read this poem that I wanted so desperately for him to hear. Tears rolling down my cheeks and the words spluttering from my mouth as I read the poem to what was left of my Dad. Laying in his shell of a body, hallucinating, eyes rolling and screaming out and not actually there at all. Me so desperate to at least try and read the poem, convincing myself that maybe some part of him could hear what I was saying.
He died 48 hours later.
Don't wait. Not when something is so very important to you. Embrace each moment, in whatever small way you can. Take risks that are in line with the yearnings of your heart. Visit that places you've always wanted to see. Tell people you love them. Appreciate the little things. All of them.
Love,
Emma
This blog post is dedicated to my Dad
~ 9/5/1958 – 28/1/2015