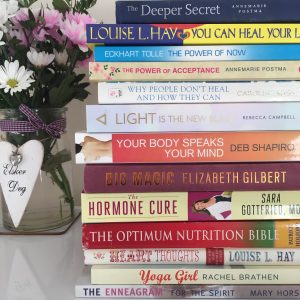 Healing Resources Page
August 12, 2019 8:46 am
This page is for any of you who are currently feeling a little stuck on your recovery path, for those newly diagnosed with ME/CFS (or other Chronic Health Condition) and also for any of you who would simply like some fresh inspiration or new resources to explore.
On this page I am going to share websites, practitioners and organisations that have all helped me in some way on my own recovery path.
However, before I begin, I'd like to just touch upon something really important when it comes to looking into new things and that is Overwhelm.
When diagnosed with a Chronic Health Condition such as ME/CFS, especially when there is no clear treatment plan offered, it is easy to be consumed by absolute overwhelm. 'Where do I turn?' 'There are SO many different options and opinions?' 'Who can I trust?' 'What do I do next?' 'Help!'
I have been in this place of absolute overwhelm so many times during my years with ME/CFS. Feeling like there are so many different routes to take and not having a clue who to listen to or which road is right for me.
My advice to you if you are in this place, is firstly, take a slow, deep breath.
Right now…. in…. and out…. and then?
Know that you don't have to do all of this at once. You don't have to do it perfectly. You can take your time.
Thousands of people have recovered from ME/CFS, and no one did it 'perfectly' or tried every single thing out there. It would be impossible to do so! So right now, let go of that feeling that you need to try everything or find a 'perfect' combination. One step at a time is the way to go. Always. Healing is a process. It takes time, but it is possible.
The best thing you can do when choosing your next little thing to add in to your healing plan, is trust your intuition. This may feel/look differently for you than it does for me. But basically, it means trusting your gut. Your instinct. That feeling inside that tells you whether something feels right for you. Often we can get so caught up in over thinking and analysing, that we forget to listen to our instincts and they are so powerful! If I am trying to decide something, I'll take a moment to sit somewhere quietly. Place a hand on my heart, and take a slow breath in. Then simply ask myself… does this feel right for me?
So, with that all said, Ill now share some of the things including organisations, clinics, podcasts and such that have helped me. I will also link in some of the main CFS charities incase any of you are in a position where you need to reach out to someone for support in that way.
Wishing you well on your own healing path.
Emma x

Books
I have learned so much from the many books I have read over the years. Ill pop the link below to an article I wrote sharing my favourite healing books. Have a scroll through if you'd like some fresh book inspiration.
You can find the post here 
Neural Retraining Programmes 
These are two programmes/clinics I have been a client of. Both benefitted me. Of course everyone is different, but if neural retraining is something you would like to look into, I can stand by these two organisations wholeheartedly. The Optimum Health Clinic has a great Facebook page with lots of free videos to give you a taste of how they work which I would recommend watching, as they offer a wealth of free information on healing. Ashok Gupta also has quite a few online videos too which you can find by searching his name on Facebook and youtube.
Insight Timer –  Free Meditation App 
Some of my favourite meditation teachers on this incredible free app are
Sarah Blondin (Beautiful Self Love)
Jennifer Piercy (Yoga Nidra)
Nic and Sam (Aluna Moon)
Linda Hall (General Healing)
Facebook Communities and Pages
All of the links below are to uplifting, empowering, friendly communities or pages. I am always very mindful of joining any sort of M.E / health community as some can really bring you down! These are all beautiful places.
Amy B. Scher – Author and Speaker
Dr Kim D'eramo (Kim's Page as well as her group 'The Mind Body Community' are both great and her videos have helped me so much especially when it comes to surrendering and acceptance of what is)
YouTube – Free video content
CFS Healing Focused Channels
Elite Wellness Warriors with Vishal Soni 
Amazing General Healing/Self Love/Growth Teachers to Explore
Echart Tolle
Joe Dispenza
Tony Robbins
Bruce Lipton
Marisa Peer
Byron Katie
Brené Brown
Tara Brach
Lissa Rankin
Podcasts
Daily Breath with Deepak Chopra
Healing Uncensored with Sarah Small
Revolution Health Radio with Chris Kresser
Mind Body TV Podcast with Dr Kim D'eramo
Amy Myers M.D – A Journey to Health and Vitality.
A Little Peace of Mind (Healing Anxiety)
The Calmer You Podcast – Amy Brotheridge (Healing Anxiety)
The Melissa Ambrossini Show
The Amy Rushworth Show
Oprah and Echart Tolle – A New Earth
M.E Charities
Adrenal Fatigue 
Pop 'Dr Lam' into your internet search engine – an expert in this field and has written many amazing online articles.
Book – Adrenal Fatigue, The 21st Century Syndrome  – Dr Wilson
Thyroid Help
Books by 
Izabella Wentz
Dr Barry Peatfield
~~
Websites
Thyroiduk.org
Stopthethyroidmadness.com
Functional Medicine Approach
These people are worth popping into your web browser to see if their work resonates. Each and every one of them is full of a wealth of knowledge, they are all people who's articles/podcasts/websites I have learned a lot from.
Wendy Myers
Kris Kresser
Dr Lam
Dr Alan Christianson
Dr Lissa Rankin
Amy B Scher
Sara Gotfried M.D
Sarah Wilson
Izabella Wentz
~~~~~~~
I shall pop back in to this page every now and then when I discover new resources that I feel are worth sharing with you.
Regarding treatments, specific complementary therapies and such, I have tried so many things over the years since being unwell. Some benefitting me way more than others. In the coming weeks I am going to begin something called 'The Healing Pod' which will be an area of this website with a drop down menu to short articles on individual protocols, supplements and healing things that have helped me. There is also quite a bit of information on my current approach in the 'Digging Deeper Series' which you can find here…
Please do always bear in mind, that all I share here, is personal to me and my own journey. Everyone is different and it is very important you trust your own self and get medical support where necessary when it comes to your own health.
Emma x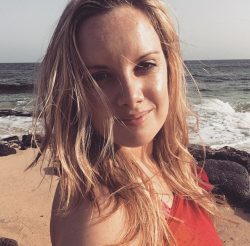 ---
---
Would you like to be the first to hear about brand new Consciously Healthy blog posts? 
If you would enjoy having new posts sent directly to you, just pop your email address into the subscription box ~ you'll find it either below this message or in the sidebar depending what device you are using.  
New blog posts are sent out every couple of weeks or so and it goes without saying, your email address won't be shared with any other parties.
I'd love to have you as part of the Consciously Healthy Tribe!
Important note to new subscribers
Make sure you look our for your welcome email. Some people find it sneaks into their junk folder, so just keep an eye out and mark Consciously Healthy as a safe contact if this happens so you can continue to receive future posts to your inbox. 
---
Disclaimer: This Website and all the information which it contains is based on my own personal experience and health journey which I am sharing for educational and informational purposes only. Please consult your own doctor or healthcare provider to determine the best course of treatment for you.