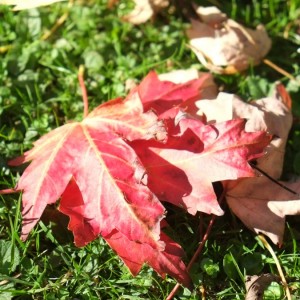 The Healing Power of Self Love
November 17, 2015 5:29 pm
I thought it was about time I did a little check in to the Consciously Healthy space and updated you with my world…
On good weeks it feel so natural to write in here. Little words of wisdom or things I've learned seem to burst from my fingertips and the words flow effortlessly through me. But on the weeks like those just gone, where it feels a major effort to do the absolute basics each day, conjuring up a blog post is near on impossible. So if there are quieter periods of time here, just know I'm walking my own talk, and taking a bit of time to connect back to my heart and do some healing.
As some of you will know, I kept putting off starting this blog, because I was waiting to get well before doing so. I wanted it to be a place where I could say I had recovered my health, this is how I did it, and share all my learnings. But, after a wake up call earlier this year in the form of my Dad passing away, I realised I couldn't keep waiting. So I didn't. In April this year, Consciously Healthy was born.
The challenge that arises, is that I am writing as I am working my own way through the maze that is the recovery path…
It sometimes leaves me feeling exposed. Writing from the heart of life's challenges, feels somehow more revealing than writing with a reflective mind on something that has passed. Of course, its true to say a lot of challenging times have passed. Such as the fact the crippling anxiety that once engulfed my life along with many other symptoms are now (thankfully) a distant memory. But the extreme exhaustion and adrenal/endocrine issues, with the restrictions they impose, are still very much a part of my current situation.
One of the positive things about writing my blog as I travel this journey, is that it provides me with a wonderful opportunity to practice accepting myself just as I am. One of the things I have worked on over the past few years, and continue to work on, is embracing all parts of myself. When we become sick, and our lives change so dramatically, we are faced with having to let go of who we once were. We have no choice but to dig deep if we want to begin to turn things around.
A lot of this, for me anyway, has involved addressing patterns that have drained my energy and taken me further away from my authentic self. One of these being, I am only lovable/acceptable if I can do X Y Z. When we are chronically unwell, there are a lot of X Y Z's we can't do! We can't be that 'perfect' surface version of ourselves. Especially when a lot of our time is spent in our comfy clothes with Panda eyes!
I'm learning more and more about the importance of self love.
Especially in healing. I've come so far with this. I treat my self so much more kindly these days. I let myself rest. I nurture myself. Once upon a time…I really didn't. I let my friends in when I'm not looking my best, or am a little teary or am struggling to have any sort of in depth chat due to exhaustion. I accept that they love me for me. They understand me more than I realise and that they deserve honesty and not me trying to fake a smile or alternatively, pushing them away. I realise I'm still me, poorly or not poorly. I'm learning to embrace all the parts..not just the polished version!
So, with you too my lovely readers. I offer you that same honesty. The ME/CFS situation isn't great right now after a succession of viruses. Thankfully, it is not at that awful 'I physically can't move or sit up' level that I would have been at years ago had I caught so many things, but I have been pretty much housebound for a few weeks now.
Since March this year, I have caught one virus after the other. One which was undetected by Doctors and needed urgent treatment. Not surprisingly that really weakened my entire system leaving me open to catching everything going. The annoying thing is, that just before I got poorly with the said infection, I was beginning to get beautiful glimpses of being symptom free. I had that amazing 'oh my goodness I can see the light at the end of the tunnel' feeling. But it seemed the universe had other plans and it obviously wasn't my time to recover just then.
I am slowly rebalancing again now that the latest virus has left my body, and am back to dealing with the underlying stuff. Spending plenty of time resting, cosying up with my candles and oil burner on and gently beginning to re incorporate things such as gentle yoga and little walks into my day. I had a lovely little autumn walk earlier today and after weeks cooped up I can't even explain how lovely the outside air smells. Autumn smells just lovely anyway doesn't it?
So, one step at a time…the healing journey continues
Lots of love,
Emma x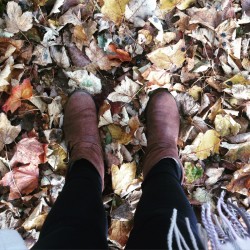 *all photos my own
**pop your email address in the subscription box to keep up to date with new blog posts.