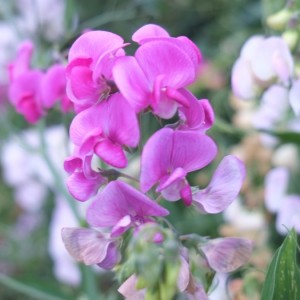 Summer Solstice Reflections
June 21, 2017 6:51 pm
I feel quite reflective this week, partly because of some things that have happened in my personal life that I'll come to further on in this post, but also partly because of the beautiful time of year.
Today is the Summer Solstice (for those of us in the Northern Hemisphere) which marks the longest day of the year. Something that until recently, wouldn't have really meant anything much to me.
As I type these words, I am sitting in my living room with the doors to my little garden wide open. It's so hot here in England today, perfect weather for the first official day of summer and the celebrations of Solstice. During the last hour the sky has turned a bit cloudy and lovely fat raindrops are starting to patter onto my windows and the ground. Theres something so nice about rain when the air is all warm isn't there?
It's been a relatively recent thing that I have begun to feel more connected to nature and its cycles. I guess part of that stems from my own healing journey and the path I have unintentionally found myself on. I have had no choice but to slow down, and live life at a much steadier pace. I have finally begun to learn how to live in my body and reconnect with myself (as oppose to being all up in my head and rushing from place to place) which means I notice things more now.
I truly feel that nature holds so many lessons and so much healing, should we choose to be open enough to receive it.
The cycles of Nature have such a huge amount to teach us. The ever moving seasons teach us how things constantly change. The way seeds grow from the earth, never with any rush or forcing, just tiny consistent growth that eventually leads to a beautiful bright flower or plant…or a strong tree, teaches us so much about patience, faith and being consistent even when we don't see immediate results. Autumn shows us how beautiful letting go can be.
The Summer Solstice has a hopeful energy around it I feel. A lightness. An uplifting energy that can assist us in letting go of anything that no longer serves us, leaving space to start a fresh surrounded by the light that comes with the longest day.
It is a lovely time of year to take a bit of time for yourself, maybe do some journalling? Reflect on some of the things you may want to change or create in your life? Notice the things you are grateful for.
This evening I had planned to go to an outdoor Yoga class. It's taking place as I type these words in fact and I would have loved to go, but I decided not to. It's been a busy few weeks for me and I really need some time to rest. It's been so lovely that I have been well enough to do a little more, but the fatigue remains and I know I need to continue looking after myself and not get too carried away. This stage really is a balancing act and I know how important it is to stay realistic and tuned in to my body.
Any notches up the healing ladder are so very much appreciated, no matter how small, especially when there have been so many moments during the last couple of years that it has felt like nothing would ever begin to shift again. I don't take anything for granted anymore and this alone really helps me live from moment to moment and just make the most out of what I can each day. But an extra wake up call that happened last week, has reinforced this way of being even more…
I went to Spain a couple of weeks ago and it was beautiful. My Mum was running her first ever Yoga retreat there and it was great to be able to go. I dipped in and out of what I was able to, going at my own pace and having plenty of rest time, but being surrounded by the Sea and lovely coastline was gorgeous. I had an incredible massage at the pretty Yoga therapy centre, joined in with some gentle yoga sessions and one evening I sat on the beach and watched the full moon. It was so pretty over the sea, one of those moments that will stay with me for a long time I'm sure and yet another time I felt so connected to everything that was around me.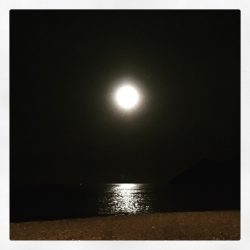 However, on the last night of my time away, I found a lump in my right breast. I kind of felt, shocked? But also not shocked? It can happen to anyone can't it. Just before I continue, I want to say, everything is fine – on coming home, I went to my GP who referred me fairly urgently to the hospital. I had a week of trying not to worry, but actually being quite worried deep down, then on Monday this week, I went to my hospital appointment and after some scans and checks, it turned out to be a cyst.
I felt so grateful and so relieved. All of those feelings you'd expect, but it was also a real wake up call. So many people walk through those hospital doors with such different news to the news I had, my Dad being one of them bless him. Not for one second have I taken for granted that my life could have taken a very different path this week.
So, during this beautiful Summer Solstice evening, things really do feel light. I feel hopeful but also incredibly grateful. But not in an unrealistic airy fairy way. My health continues to challenge me, but I am choosing to focus on the little positive shifts I have experienced in recent weeks and am so thankful that I don't have an added health challenge to deal with.
If theres one thing Nature can teach us? Its that Light and Dark are equally a part of life.
If you are amidst some of your darkest days? Have faith that they will pass. If you are amidst some of your brightest most wonderful days? These too shall pass. Nothing is permanent. Many of us cling to the better times, but the best we can do, is actually find a way of being as present as possible in those lovely moments, soaking them up, enjoying them and then surrendering as best as we can to the more difficult times when they come around.
Knowing this, from experiencing some really dark times in my life, and eventually moving through them (and repeating this cycle more times than I care to remember) helps me whenever I find myself in amidst tough times again. I remind myself darkness always passes. The light returns. There is always hope, and even amongst the toughest of times, there can still be beauty.
Happy Solstice, 
Love Emma x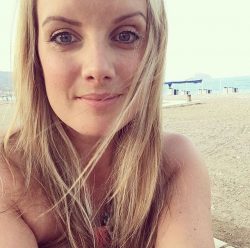 *** If you would like to receive new blog posts straight to your inbox, just pop your email address into the subscription box (either below this message or in the sidebar depending what device you are using).  New blog posts are sent out every couple of weeks or so.
I'd love to have you as part of the Consciously Healthy Tribe!
Note to new subscribers – make sure you look our for your welcome email. Some people find it sneaks into their junk folder, so just keep an eye out and mark Consciously Healthy as a safe contact if this happens so you can continue to receive future posts to your inbox. 
Tags:
cfs me
,
gratitude
,
healing
,
life lessons
,
nature
,
natures cycles
,
summer
,
summer solstice
Categorised in: Emma's Journey, Insightful inspirations, ME/CFS, This week I'm really loving...