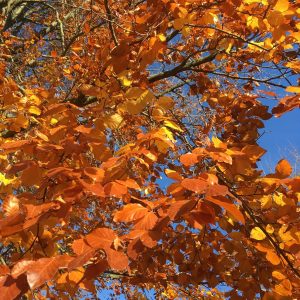 The B Word, a Hospital Stay and Lots of Emotions
November 24, 2017 6:00 pm
It's been so long since I last checked in here. So today, I decided I was going to write a post, no matter what (although it actually ended up taking a few days to write this post in little chunks…but you know what I mean!) I wanted to say hi and share some of whats been going on in my world recently, which will explain why things have been so quiet around here.
This post is quite a personal one for me to write, perhaps one of my most personal to date. But there didn't seem to be any other way of sharing what's been happening for me.
So this week, a heartfelt post it shall be.
This last few months have been especially challenging ones.  My Gran passed away mid September, which brought up a lot of different emotions for me. My Grandad died only last year and my Dad the year before, so an entire branch of one side of my family has gone in a very short space of time.
However, if I'm being totally honest with you, in the weeks leading up to my Gran's passing,  I was already going through a bit of a dark night of the soul. Gran leaving this world seemed to (not surprisingly) just intensify things even more.
I am approaching year 18 of this illness now and the reality is, that as much as I am grateful for all I have in my life, sometimes it feels almost unbearable to live with this condition. Not only the physical discomfort and constant deep fatigue that drives me to tears regularly, but everything that comes alongside it. The uncertainty, lack of ability to make plans and the isolation that all come as a result of my physical restrictions. It affects literally every single area of my life in ways that most people probably can't even begin to contemplate.
I have tried so many things on my quest for health, and will continue to do so, because deep in my heart I know there is a way to heal. Others have done it, and I came so close before, I believe there has to be a way. But the reality is, that doing what it takes to find the way through all of this, can be overwhelming and all consuming.
There are times where it all just feels far too much.
I find I can go periods of time coping relatively well, with a level of acceptance and surrender that feel like a comforting place of inner respite in the midst of everything that is going on externally. But sometimes, the reality of the situation I'm in hits home and it all gets too much. The level of crushing fatigue and various symptoms feels too much to bear and that feeling like you are constantly swimming against a current, eventually begins to chip away at your inner strength.
This is the place I've found myself in during the last few weeks.
There has been fear around the frightening uncertainty of the future. Unsettling anxiety that I may never find a way to feel well again or get to live the life my heart desires. Sadness that comes from feeling totally isolated from so many of my friends as they settle into family life. Doubt and confusion around how I will ever get to the stage where I can consider starting a family myself, when right now I don't even feel well enough to date and begin the search for a partner. Anger and frustration at the medical neglect I have experienced over the years (and the knowledge that so many people with ME and other chronic conditions go through too). It really has been such a mix of things coming up for me.
Aside from feeling fed up with the 'normal' frustrations that can come along side chronic illness, something else has really been on my mind and heart lately too, and it's not the easiest thing to talk about.
I am at an age where almost all of my friends are settled in their careers, have husbands or long term partners and are embarking on the path of motherhood. Babies seem to have come into my life thick and fast over the last few years. Its been wonderful in so many ways, there has been a lot of joy and so many new little lives in my world … but it has also evoked so many uncomfortable emotions for me too.
The path my life has taken in the last seven years since I became unwell again, has been so different to that of the people around me. Not only does it feel incredibly isolating, but it also makes me feel so acutely aware of the gaps in my own life. I think if I had the freedom to be able to get out in the world a bit more and follow at least some of my dreams, it would all feel that bit easier to cope with, but the level I have been at physically this year has made even the most basic of things really difficult.
I would love to train as a Yoga teacher for example, and I'm sure if I could really focus my energy into creating my future in that way, the baby/partner thing wouldn't feel quite so bad. But at the moment even attending a weekly Yoga class is beyond my reach and during weeks like the ones just gone, I have to spend the majority of my time at home resting. Just being able to get out there and gently rebuild my life would really help me cope more easily with all the other stuff. This is the thing that really tests my resolve, feeling quite powerless to take action or move my life forward.
I am the kind of person who naturally likes to be pro active. But right now my health seems to be the stumbling block for so many things. I can't suddenly magic up perfect health so that I can have a career / start dating / begin a family. So, I have to just keep bringing myself back to the present as best as I can. Focusing on what I do have, and doing my best to support my healing and look forward with hope.
I guess this is where the true lessons have come in isn't it? I have been forced to learn how to be alone, how to surrender, how to listen to my body…the list goes on. But the reality is, sometimes raw human emotion comes to the surface, as has happened over the past few weeks and all we can do in these times, is feel it. Let it flow. Honour our emotions and treat ourselves kindly.
Sharing all of this feels so personal, but I didn't really know how to go about writing this post in any other way than just saying it as it is, although I must admit it does feel slightly uncomfortable sharing what some people call 'the shadow side'. 
It just felt inauthentic to not have posted for three months, then to put up a random recipe or a post on 'why coconut oil is fantastic', when what I really wanted to do, was reconnect and tell you all where I've been.
I know some of you will relate to some of the things I have just shared too, which is another reason why I have shared. If you find yourself feeling anything similar, trust me, you really aren't alone.
---
What Happened Next…
So, I was in the thick of whatever you want to label it as – a patch of depression? Feeling like I wasn't coping too well with things? A whole flurry of emotions including grief for my Gran who had just passed. Then by late September, the week just before Grans funeral, things escalated somewhat.
One morning, within seconds, I suddenly lost the use of the left arm and very soon after that happening I lost the vision in my left eye and half of my right eye. I had other symptoms such as excruciating head pain, vomiting and my blood pressure that is usually low went really high. This went on for a number of days and I was admitted to hospital with a suspected TIA (mini stroke).
After a week had passed, the Doctors came to the conclusion that I had actually had two hemiplegic Migraines back to back, and this was the cause of my extreme symptoms. It shook me. The whole experience shook me, physically and emotionally and I left hospital feeling so fragile. I was still experiencing visual disturbance at this point and feeling like I was floating above my body, and deeply exhausted in a way I hadn't felt for a long time.
Physically, my already weakened system had had to deal with the severe level of head pain, brain inflammation, endless vomiting, as well as the stress of a hospital stay, tests and the over all worry of what on earth was happening to me.
_________________________
Not surprisingly, the whole thing, triggered an M.E setback and the last few weeks have been, well, pretty horrible! The first few weeks after hospital I couldn't read or watch TV or even send texts, so was stuck in bed or on the sofa listening to audio books or just resting with my eyes closed. Then I have slowly, slowly began to rebuild again from there. Starting slowly with being awake for longer. Watching a few minutes of TV. Having a little sit in the garden wrapped up, and the last couple of weeks, short walks in nature.
Without a doubt, one of the hardest things about all of this, is the feeling of getting knocked back again and again. When people think of chronic illness, I'm sure the first, and often only, thing that comes to mind is the physical discomfort and symptoms. But just as hard as the debilitating physical stuff, is the effect it has on you as a person. The setbacks. The having to pick yourself up over and over. The hope, and then the darkness when you fall again.
The good news is, that my Mum and I are going on holiday next week to one of my favourite little places. So I'm hoping that once I get there (with the help of my lovely eye mask and earphones for the journey) I can really rest and recharge. It will be lovely to get some winter Sunshine, to be near the ocean and to get some fresh perspective on things.
Although the last few months have been really difficult, and there have been moments where it has truly felt as if all hope is lost, deep down in my heart I know better times will come again. This week, I am starting to feel hope returning and physically I feel the last couple of days I have improved a little bit. Enough to be able to breathe a sigh of relief.
The last three years since my Dad passed away have brought so much to the surface for me, and I suppose this is the healing journey isn't it. The bumps in the road. The unravelling.
I am hoping for a much brighter 2018.
With Love, 
Emma x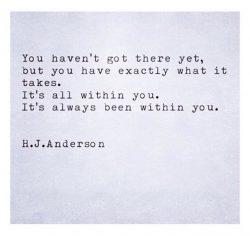 Quote above by the lovely Holly Anderson. Go follow her beautiful account on Instagram for more gorgeous poetry ~ @wordsbyh.j.anderson 
_____________________________________________________
P.S. In December I plan to share a two part post that I actually started writing over a year ago (I know!) about exactly what has been going on in terms of my healing journey over the past 2 years, the latest discoveries and my current treatment plan. I'm aiming for this two part series to be with you before the new year as I don't really want it to roll over into another year.
I'd love for 2018 to be about fresh starts.
For next year, I am curious whether the more personal posts such as these resonate (so sharing my personal journey) or posts on more practical healing things such as alternative medicine are more up your street. It is likely I will continue to follow my heart and write a real mix of things, but its always good to get your feedback.  Also I am wondering whether you enjoy receiving new posts straight to your inbox, or if you would rather a monthly newsletter highlighting and linking in any new posts that have been published that way instead.
Let me know your thoughts.
Sending you all lots of love, Emma x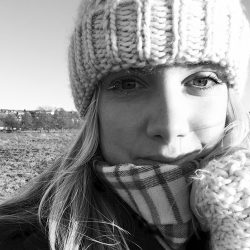 I'd love to have you as part of the Consciously Healthy Tribe!
If you would like to receive new blog posts straight to your inbox, just pop your email address into the subscription box (either below this message or in the sidebar depending what device you are using).  New blog posts are sent out every couple of weeks or so.
Important note to new subscribers – make sure you look our for your welcome email. Some people find it sneaks into their junk folder, so just keep an eye out and mark Consciously Healthy as a safe contact if this happens so you can continue to receive future posts to your inbox. 
---
Disclaimer: This Website and all the information which it contains is based on my own personal experience and health journey which I am sharing for educational and informational purposes only. Please consult your own doctor or healthcare provider to determine the best course of treatment for you.
Tags:
acceptance
,
autoimmune
,
cfs
,
cfs me
,
challenges
,
depression
,
emotions
,
grief
,
honest post
,
self-love
,
surrender
Categorised in: Emma's Journey, Insightful inspirations, ME/CFS