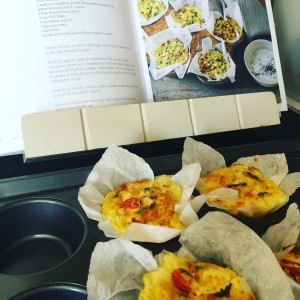 Baked Eggs with Feta and Basil Recipe
September 15, 2016 9:41 am
I don't know about you, but sometimes I get stuck for new ideas at lunchtimes. I love soups and salads, but sometimes you just want something a bit different don't you? This gorgeous recipe for baked eggs really hits the spot I think.
I discovered this Recipe a few weeks ago and wanted to share it here on the Blog because it's quick and easy but so yummy. Nutritious, high in protein and packed with all the good stuff, I think so many of you will love this one.
A little note on eggs before we go into the actual recipe
I personally buy Organic Eggs these days. I also choose to eat Organic Meat, Poultry and Dairy. Since I began researching ways to rebalance and support my hormonal system, I quickly discovered that non organic dairy products contain a variety of things that disrupt your endocrine system. Think antibiotics, added hormones and synthetic pesticides. If you do one thing for your health dietary wise, aside from reducing sugar, I would strongly suggest considering eating only Organic Dairy to avoid further disrupting the delicate balance of your system, especially when healing.
Baked Eggs with Feta and Basil
Ingredients (to make 4 – serves 2 people)
You'll need baking parchment and a muffin tin
4 Organic Eggs
Feta Cheese 200g – Chopped into small cubes
1 Tbsp Chopped Fresh Basil
6 Cherry Tomatoes – Chopped into small chunks
1/3 Red or Yellow Pepper – Chopped into small chunks
1/2 tsp Chilli Flakes (you can find these in the spice/dried herb section of most shops)
Sea Salt and Freshly Ground Black Pepper to Season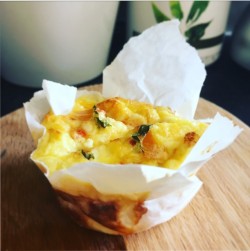 Method
Pre heat oven to 200C
Grease and Line 4 sections of a Muffin Tray with squares of baking parchment (use butter or coconut oil to grease the muffin tray sections you are going to use, this helps the parchment stick and hold shape making it easier to pour the mixture in without it going everywhere!)
Beat four eggs in a medium sized bowl
Add Cherry tomatoes and Yellow/ Red Pepper and Crumbled Feta Cheese to the egg mix.
Then add Chopped Basil and Chilli Flakes
Season with Salt and Pepper
Stir round your mixture then pour into the four Prepared Muffin Tray Sections
Crumble an extra bit of Feta onto the Top of Each Egg Mix
Bake in the oven for around 20 minutes, until they begin to go golden on top
Remove from oven and serve warm with a green salad
Note
Please do adapt this recipe to suit you! It doesn't have to be exactly as above to work, although you obviously need to leave the eggs in and also the feta. But you can mix up the rest if you want to (sometimes its nice to just use up what is in your fridge!)  For example, leave out the chilli flakes if you don't like spice! Add a different vegetable such as courgette if you wish. The recipe I've shared today is just the version of this that I love and one that I often have the ingredients for in my fridge to hand.
Also, if you are making this just for yourself, just half the recipe and make two rather than four 🙂
I Hope you enjoy this recipe,
Love, Emma x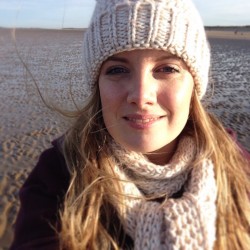 *** Please do pop your email address into the subscription box if you would like to receive future blog posts straight into your inbox. ***
Note to New Subscribers – some readers have noticed that their initial welcome email has gone into their Junk email folder. If you are a new subscriber please look out for your first Consciously Healthy email and mark as safe if it has accidentally ended up in your Junk folder!