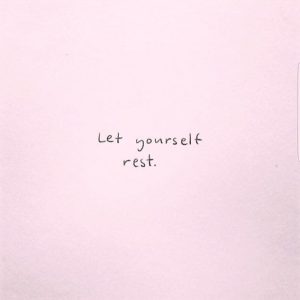 Do You Embrace or Resist Rest?
January 18, 2018 5:59 pm
It continues to surprise me, how so many of us fiercely resist rest.
In society today, it's as if  'being busy' is seen as good and 'doing nothing' is bad. I'm not sure where this belief came from, but its definitely there.
Personally, even though I live with chronic illness I find myself so very often resisting rest. Or rather, resting… but not truly resting.
What I mean by that is, my body forces me to 'rest'. I have to lay in bed or on the sofa when symptoms get too much, but often, there's an underlying thought process of 'I should be doing x y z'. Along with a belief that comes from somewhere deep in my subconscious mind along the lines of 'it's not okay to rest'. So when this busy mental activity is going on, my mind and body aren't truly resting… not peacefully anyway.
Then, as soon as I can just about do something. I usually will. I never really give my body a chance to properly begin to build any reserves. As it's probably clear to see, I'm sure this is a stumbling block to my healing.
This has been the case for me for as long as I remember. I have phases where I am able to let go, and give in to where my body is at, respect my body, listen to my body. Then as time goes on, I unknowingly slip back into old patterns and ways of being. This can include placing high expectations on myself, experiencing frustration, and also pushing and crashing.
I'm sure many of you will relate to this scenario.  So many of us who to succumb to illnesses such as ME/CFS have an Achiever Type personality. Meaning we push ourselves hard, struggle to slow down and rest, and ultimately in the end our body has to physically slow us down through symptoms. We place our value and self worth on what we can 'do'.
It goes without saying, that for me, this is an area I am really working on. Learning about Self Compassion has really helped me, as has much self exploration in terms of therapy, reading, meditation … the list goes on! However, it is something I definitely still struggle with.
______________________________________
This week has been one of those weeks that feels like a bit of a wake up call for me, and an opportunity to gently get back in touch with my body again. Life of late has felt chaotic and it all came to a crescendo when I fell down the stairs and injured my foot. My foot actually somehow managed to make a hole in the wall on the stairs as I fell, I really fell down hard!
Once I fell, it was as if the experience shook me awake. I realised how 'mindless' I was being. I'd unknowingly become disconnected from my body again (often if we bump in to things or trip or fall, it's when we aren't 'present') and was doing too much, feeling really unwell, yet still trying to rush around (albeit just in the house) and thinking about a million things at once.
There are lessons in everything and there certainly has been in this.
The way my foot has made me slow down has made me take a real step back and become aware of what's actually going on. It's as if a torch has been shone on me, and I once again have the opportunity to realign.
Because I can't bear weight on my foot and am having to sit with it elevated a lot of the time, its making me rest. How funny that we can live with a Chronic Illness for many years, yet still attempt to push ourselves, then we can get something such as a virus or a physical injury and somehow give ourselves permission to rest and recover more easily?!
I know that eventually I will master this, as will so many of you who I know are in the same boat as me! But it takes time, and self love, and patience. Relearning new ways of being.
Earlier on today, after my morning meditation, I took a mental step back. I asked my body what it needed. The answer was 'Rest'.
Just rest.
So simple…
So this week, I'm aiming to enter a more peaceful state and see this as a turning point. A chance to realign as I said earlier on in the post. I'll also aim to let go of the underlying guilt that so often comes with resting.
Rest is okay! It's more than okay. It's safe and it is to be encouraged whilst we heal. We need to begin to embrace rest rather than see it as a bad thing.
Emma x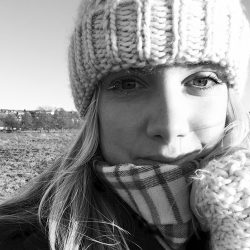 I'd love to have you as part of the Consciously Healthy Tribe! If you would like to receive future blog post notifications straight to your inbox, just pop your email address in the subscription box. 
Important Note to New Subscribers ~
Some readers have noticed that their initial welcome email has gone into their Junk email folder. If you are a new subscriber please look out for your first Consciously Healthy email and mark as 'safe' if it has accidentally ended up in your Junk folder so you can continue to receive future emails.
Tags:
achiever personality
,
cfs
,
chronic illness
,
healing
,
healing me
,
me cfs
,
realign
,
recovery
,
rest
,
self compassion
,
wake up calls
Categorised in: Emma's Journey, Healing resources, Insightful inspirations, ME/CFS