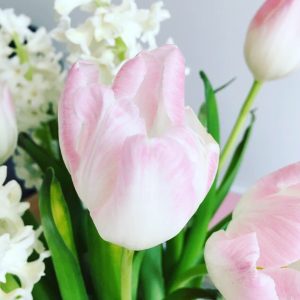 An Extract from My Journal
March 1, 2018 10:35 am
Sometimes before I go to bed, I get an urge to pick up a pen and write. Often the words that come, are scribbled down onto the page in a semi conscious state, as my body is just about getting ready to drift to sleep.
When the morning comes, I read what I have written the night before, and quite often the words are a gift. Offering insight and guidance to me, as if from a place elsewhere than my own consciousness.
These are some of the words I wrote in my journal earlier this week…
"Open your heart. Your eyes. Your mind.
Focus less on the ever present sense of 'I want to be there and don't want to be here'. Gently quieten the agitated fears that lurk in the background about not having enough time or needing to hurry along. Redirect your mind and focus, gently, on the present moment instead. To your inner strength and faith. To the beauty that is always around you, despite circumstance, if you are present enough to look openly enough.
Let go of the many story's of the past that cling to you or the thoughts that dwell on how long you've been sick. They won't ever soothe you, or serve you.
Sink fully into the Now instead. Today. Just as it is.
Breathe. More deeply. More slowly. Notice your breath. Connect to it. Often. Become aware of the moments when you hold your breath or breathe shallowly. Spend time each day, throughout the day, just stopping and taking a few slow, grounding breaths. In… and out. Place your hand on your heart. Or your belly. Reconnect to your breath, and yourself, often.
Go outside. Spend time in nature as much as you can. Sit in your garden. Listen to the birds and the sounds. Open the windows. Let the light stream into the room or if you can, get outside. Let the sunlight into your eyes and onto your skin. Spend time near the ocean or in forests as often as you can. Relax in Salt baths. Let go. Float.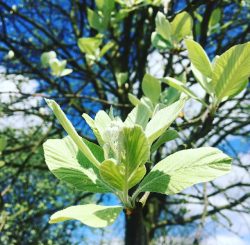 Read. At your own pace and without straining your eyes. But read. Gently. Realise that if you can look at a phone screen or social media each day, you can sit quietly with a book and read a page or two. Prioritise this beautiful gift to yourself over screens. Each day. Use books, as you have before, to connect back to your inner power. To encourage you. To educate you. To help guide you and lead you forwards in your quest. Enjoy reading. Allow time for reading. Each day.
Embrace your spirituality. Don't underestimate the importance of your daily meditation or yoga practise.  They reconnect you back to this moment, to stillness and to your true self. To the universal energy that is ever present inside you regardless of how much physical 'energy' you may (or may not) feel in your human body.
Commit to your practise. Roll out your yoga mat daily. Even if to just sit on in lotus and connect back to your heart. Do it regardless. Move your body, gently. Feel each movement fully. Be present on the mat. Allow it to support you.
Let go of the urgency to be 'like everyone else' and the suffocating pressure and rush to be far enough on in your recovery to be able to 'go to work or have children'. Try to embrace the beauty that is possible for you in your life right now, despite the pain and discomfort. For this life is all you have. Support your healing in all ways you can, but also find a way to bloom fully where you are planted too. Trust the future will unfold as it should. In time.
Tell your self 'I love you, I am listening' regularly. Connect to your heart and listen to your body and soul. Respect yourself. Treat yourself kindly.
Recognise that you are worthy, as you are, right now. No matter what you can or cannot do physically.
Believe in yourself. Your future. In possibilities. But don't let the gift of the present moment pass you buy in your quest for other destinations.
Life isn't perfect. Sometimes it's tough. Sometimes it challenges us deeply.
But your life… is yours. The light, the dark and everything in between.
Beautifully yours.
To be gently embraced and cherished.
Always.
Extract from my Journal February 2018
________________________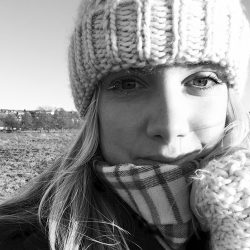 I'd love to have you as part of the Consciously Healthy Tribe! 
If you would like to receive future blog post notifications straight to your inbox, just pop your email address in the subscription box. 
Important Note to New Subscribers ~
Some readers have noticed that their initial welcome email has gone into their Junk email folder. If you are a new subscriber please look out for your first Consciously Healthy email and mark as 'safe' if it has accidentally ended up in your Junk folder so you can continue to receive future emails.
---
You can also connect with me on Facebook and Instagram 
Tags:
acceptance
,
cfs me
,
conscious writing
,
consciousness
,
faith
,
healing
,
insights
,
journalling
,
mindfulness
,
presence
,
wisdom
,
Words
,
writing
Categorised in: Emma's Journey, Healing resources, Insightful inspirations, ME/CFS, Words and Poetry, Yoga