'How are you?' – The Complex Question for People with Chronic Illness
September 5, 2016 8:47 am
'How are you?' That short little question can sometimes be such a loaded one for me. It's a sentence that we often use in everyday conversation, but it is one that so many of us struggle to answer honestly.
As a society, we are so uncomfortable with pain (other peoples and our own) that sometimes the question is even answered for us, before we even get chance to respond!
'How are you? Well?'
Today's experiences have shone a light on the fact that those three little words can trigger so much within me, especially if I am in the midst of having a particularly tough time.
A friend I haven't spoken to for quite a while messaged me earlier on whatsapp. It was a simple, friendly message. 'Hey Em. How are you?'
I haven't been able to bring myself to respond as yet. Not because I don't want to – it was lovely to hear from her, just as it is from any of my friends who get in touch. But I didn't know what to say. I can't bring myself to type a response that contains the words 'These last few months have been really, really tough' or 'I'm struggling' or 'Things are pretty shit right now and I'm having to dig deep to get through each day with hope' or simply 'I'm still unwell'.
It all just feels embarrassing and awkward and basically not what I want to be saying at all.
What saddens me, is that despite the healing I have done around self acceptance and self love, there is a part of me, that feels a sense of shame. Shame around illness. Shame around actually telling people that I am actually finding life particularly challenging right now. I guess theres a part of me that doesn't want to risk sounding negative when answering the 'how are you' question.
This then raises the questions within me….Why the shame? Why the embarrassment around struggle?
I know on so many levels that life happens. It is full of light and dark. Good times and bad. Suffering is part of it, and we should for no reason feel ashamed of that. Consciously I know this. But somewhere within me, shame around illness and also emotions we label as negative, remains there none the less and pokes it's head up during the toughest of times.
It's as if the passage of time somehow means that we should be well after a certain time frame. It's okay to be sick for a few weeks, a few months even, but years? People struggle with that. They don't know what to say, or what to do.
Notice how often during the first few weeks of being sick, say if you have had an operation or something, people send cards and flowers. Then, as the weeks go on, all that stops. Often this is appropriate because people then go on to recover. But what about in Chronic Illness?  Of course I'm not suggesting that cards and flowers should be sent every week to someone indefinitely, that isn't realistic, but acknowledgement of whats going on, and small gestures no matter how many months or years have passed…are so appreciated.
I visited my uncle earlier today with my Mum to drop something in. It wasn't apparent externally that I was struggling to sit upright. That the exhaustion was crushing and it had taken a lot of willpower to even leave the house. He wouldn't have known that I hadn't driven my car there, and indeed haven't driven my car at all for a number of weeks, due to intense visual disturbances and my brain not quite working as it should at the moment. None of that is apparent. At all. Because during any times I can leave the house at the moment, I pop my make up on, and a smile, and can just about get through half an hour before having to lay down again. So much is hidden.
On top of the physical, as many of you know, the emotional stuff that comes alongside chronic illness, is another layer that makes every day life tough. The feeling of missing out on huge chunks of life. Letting people down. Not being able to make plans. Spending huge amounts of time isolated due to the vast amounts of rest you need. The gaps in your life where a career should be, or travels, or relationships. The constant reminders of live moving on for those around you, with new babies being born, weddings happening, various adventures. Your life in contrast feeling very much on hold. The feeling of responsibility that it's down to you to find a way through all of this and the hovering background uncertainty of not knowing if, or when, things will improve.
So when my uncle asked 'how are you?' I kind of just clammed up. Then I said. 'I'm okay.'
I'm so far from okay. But I couldn't bring myself to say anything else. I couldn't find the words.  How do you convey any of the above, which actually only just touches the surface, in to some sort of response that doesn't make you sound terribly sorry for yourself but is at the same time open and honest?
I am yet to figure this out.
I also know there is a time and a place to pour your heart out to people and times when it is less appropriate or necessary. Splurging out your life story to a stranger in a shop isn't the healthiest way to go about things! I'm also aware that psychologically and energetically speaking, in terms of raising your vibration and healing, immersing yourself in 'illness talk' isn't something that is necessarily a good thing at all. However, I also thing we need to bear in mind the importance of balance and allowing room for self expression. For example, around family and friends, not being open about how we feel, can feel really uncomfortable and inauthentic.
I'm sharing this with you today, despite it feeling incredibly raw and personal, because it feels important. I feel like some of you might relate to this, and if you find yourself feeling the same way about the 'how are you' question, you really are not alone.  I would love to hear about your own thoughts and insights around this, and if any of you have any ideas around how you personally deal with questions such as these. Ill look forward to chatting with you in the comments section.
I for one, am spending some extra time on self acceptance and self love meditation's this week. Its strange how prolonged periods of illness and setbacks can trigger these vulnerable spots within us isn't it?
With Love,
Emma x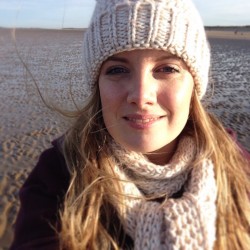 *** Please do pop your email address into the subscription box if you would like to receive future blog posts straight into your inbox. ***
Note to New Subscribers – some readers have noticed that their initial welcome email has gone into their Junk email folder. If you are a new subscriber please look out for your first Consciously Healthy email and mark as safe if it has accidentally ended up in your Junk folder!
Tags:
authenticity
,
autoimmune
,
brené brown
,
life
,
light and dark
,
ME/CFS
,
self acceptance
,
self-love
,
shame
Categorised in: Emma's Journey, Healing resources, ME/CFS