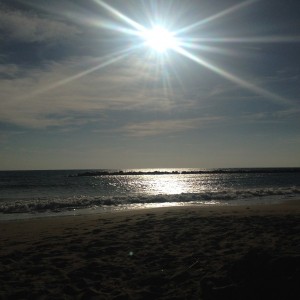 Words for When the Really Tough Days Come Along.
January 20, 2016 7:03 pm
What do you do when you find yourself in the midst of some really tough days? Perhaps even feeling like you have no strength left?
Maybe you feel stuck? Fearful? Perhaps it feels like life has knocked you down one too many times?
My advice, from my own personal experience of this horribly unsettling place, is that one of the best things you can do, is wait it out and remind yourself….that this too shall pass.
I know that sounds like ridiculously simple, almost silly advice. But as someone who has been in this place, more times that I wish to remember, waiting it out, with a huge amount of self compassion thrown in there, is sometimes the best thing we can do.
This could apply to any life situation in which you feel overwhelmed or physically and emotionally drained. When you reach that place where it seems as if there is absolutely no strength left inside you.
It especially applies when we are in the midst of a setback with long term illness.
---
As someone who has lived with autoimmune disease for a big chunk of the last sixteen years, I am more than familiar with this feeling. It has so often been the case, that just when I have got back on my feet, beginning to rebuild my confidence in my self, my body and my life again, something else comes along and sends me crashing back down to a place where it seems as if every bit of progress I have made has evaporated into thin air.
There is no choice but to start from (what feels like) square one all over again.
But before starting from square one again, there is often a period of time where no starting from anywhere or doing anything can occur, because your body and mind have just come to an absolute halt. Especially when having just hit rock bottom again, with a huge bump, you feel completely disorientated.
When you are physically and emotionally beyond exhausted, and just having a shower brings you to tears each day, the future can seem overwhelming. It can feel as if you are being suffocated from every angle. When I have found myself in the midst of those physical crashes, despite the knowledge I've attained over the past number of years, it still hasn't stopped me having moments where I've thought to myself, 'how the hell am I going to get out of this one?'
It can be a scary feeling. Especially given that we are each responsible for our own lives. This can add an element of pressure.
The knowledge of being responsible for our own lives, can be empowering, but also bloody frightening. Knowing that it's you who has to keep your mind as positive as possible, its you who has to make sure you continue to eat well, its you who has to decide when its time to try and take a small walk outside again, dragging your wobbly legs along because you know its essential to start somewhere in rebuilding your strength….it feels like a hell of a lot of pressure.
After a while, the really scary thoughts come in. 'What if I'm stuck like this?'  That fear often stems from an amount of time passing with seemingly no improvement, the cruel thing being that time can often feel a lot longer than it actually is because you've been behind the same four walls in a strange sort of groundhog day for what seems like a life time.  Accompanying it all is a feeling of there being no strength at all left. Your physical body has nothing left to give. The exhaustion crushing. The part of you that usually drives you forward and keeps hopeful just wants to hibernate from the world. These feelings can be awful, even more so when you are usually an upbeat, positive person.
Your true essence and faith can sometimes feel like the only things that keep you hopeful that things will improve…but sometimes, it feels as if even those parts of yourself are no where to be found.
My advice to anyone in the midst of dark days is….
…. to wait
…. be gentle with yourself
…. let time pass.
Especially remind yourself that life is fluid. Feelings come and go. This is always the case. Sometimes, the only thing you can do, is ride out the place you are in.
This advice may make you feel like you will then become stuck as a result? Because by waiting you aren't 'doing' anything?
Well, it's true of course, that if you never do anything to improve your situation ever again, and just lay in bed eating pizza all day for years to come, things most likely wont change. But trust me, if you are usually a determined, motivated person, this inner strength will quietly come back, in its own time. Sometimes, when we are knocked down, emotionally, physically…however…we just need some time out.
To just be.
To allow ourselves this time. And whist we wait, we can nurture ourselves from that place. Do small things if you can manage it, but no harsh forcing or pushing.
For example, during my latest relapse, each day, I've got myself washed and dressed in clean clothes, and put body lotion with essential oils on to make myself feel nice. I've come downstairs, and I have eaten healthy, nourishing food. And I have done one meditation a day. That has been my basic promise to myself. That I would do that each day. Just that. Anything else, has been a bonus. But the priority, has been to give my body the rest and recuperation it has desperately needed.
To simply let time pass.
To be.
Knowing that behind the clouds of fear and 'what if i stay like this' thoughts, that actually, life IS fluid. Emotions are fluid. The human body knows exactly what it is doing and has an innate ability to heal. It just sometimes needs a lot of patience and some time.
There is that famous quote isn't there 'This too, shall pass'.
And its true.
Eventually, that glimmer of inner strength will return. Sometimes when we least expect it. And when it does? You'll be surprised at how you can dust yourself off, and carry on looking to the future with hope and faith, just as you always have.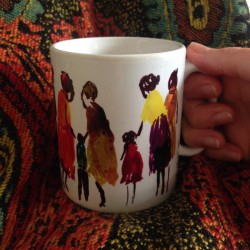 With Love,
Emma (who has just been re-aquainted with her inner strength again) xx
Tags:
adrenal fatigue
,
autoimmune
,
cfs
,
faith
,
healing journey
,
hope
,
inner strength
,
ME/CFS
,
patience
,
setbacks
,
this too shall pass
Categorised in: Emma's Journey, Insightful inspirations, ME/CFS