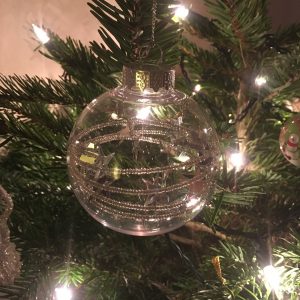 Tips to help you Embrace the Festive Season
November 29, 2019 6:00 pm
When you are living with an illness such as ME/CFS, Christmas can be a really difficult time.
Seemingly simple things that others take for granted, such as sitting at the dinner table, may well be impossible for you right now. There will also, be a temptation to push yourself through symptoms much more than you usually might on any other day.
Something else that so many of us experience, is feeling isolated. There have been many years where I have spent huge chunks of Christmas alone in my bedroom knowing other people are enjoying the festivities. This time of year can truly highlight our suffering if we find ourselves in a difficult place.
I truly understand these feelings, as well as many others, which is why I've written this post. Hopefully it will help those of you not feeling too great right now, manage Christmas this year a little more easily and feel less alone.
I actually first wrote this post back in 2015, but thought it was one that many of you will appreciate me re posting at this time of year with a little tweak here and there… for the newer readers to Consciously Healthy, this will be brand new for your eyes and hearts. 
Curl up with a Peppermint tea and enjoy x
---
Here are some little tips to help you peacefully embrace the next couple of weeks….
1. Remember other People are Struggling too… You're not Alone
Many people find the festive period difficult for a variety of reasons. Of course we don't want others to suffer, but sometimes it helps to know that we aren't alone in finding this time of year difficult. Some of these people may be physically well and able to attend a social event or trudge round the shops, but it doesn't mean they are having the best of times.
People who struggle with social anxiety, or illnesses such as depression will also be having a tough time right now. As will people who are feeling lonely or those who have recently lost a loved one. I don't want to make this into a big list of why people struggle at Christmas! But I'm trying to just balance things out, as I know my mind has often been taken down the 'everyones having a perfect Christmas but me' path. It's not always true.
2. Do Something Lovely for Yourself
This will obviously depend on your current level of health. But make sure you do something extra lovely for yourself to make your own Christmas Day the best it can be.
If you are bedridden, maybe get a family member to bring you a special breakfast in bed? Light a candle next to you. Have some fresh flowers in the room. Download a new audio book or some lovely relaxing music. Let your family come and sit with you for as long as you are able. Maybe ask a family member to give you a little hand massage.
Another thing I like to do each year is buy myself a special gift. We buy things for those we love, so why not include ourselves in this too? I even like to wrap my own gift, and somehow, this ends up feeling like a lovely ritual each year. Showing myself the love I show to others. Self love has been a huge part of my healing journey so far and is definitely something that I encourage you to shower yourself with this Christmas.
3. Do What is Right for YOU
I've spent so many Christmas' faking a smile, talking to relatives and pushing myself to try and sit and chat to people when my body has been screaming for rest. I'm not entirely sure why I used to do this? Embarrassment on some level at having to say 'I need a lay down now?' Or not wanting to miss out on anything, so forcing my body to stay upright when I really needed some quiet time laying on my bed.
I urge you to be aware of this behaviour pattern that so many of us can slip into if we aren't careful. If you need to excuse yourself, do it! Have as many rests as you need. What other people think shouldn't matter as much as your own self care and your recovery.
This year, I am lucky to be in a place of improved health compared to previous years, but throughout Christmas day I still plan to have a day where I listen to my body as much as I can and have as many peaceful moments as possible. I'm going to dip in and out of socialising and I shall quietly slip off to my room as and when I need to. I'll do a meditation mid morning to ground myself amidst the family busyness and I'll also have my usual sleep mid afternoon – but this is one Christmas time activity where we can fit in with everyone else, because loads of people have a Christmas day snooze!
4. Gently Shift Your Perspective
This is an important one. We can put a lot of pressure on ourselves to have a 'good Christmas'. With ideas about how it should be. Remember, that this is one day that will come and go. Just like all the others. This time in a couple of weeks it will all be done! Don't allow yourself to get too hung up on one day and definitely don't pressure yourself to try and feel any certain way.
However you are feeling, try not to forget the meaning of Christmas. It's not really about how much you can 'do' (although I know that in an ideal world we would all like to be feeling well and be able to do certain things at this time of year). Christmas will have its own personal meaning for you. But for many, it is a time to celebrate and show love to our families and those we care about. We can do this, regardless of how well we are feeling.
5. Create a little Ritual for Yourself
This is something I have done for the last few years and is something I shall be doing again this year. The last few Christmas' have been difficult for me personally as my Dad passed away on the night of 26th December five years ago.  The first year after his passing, because I had a feeling Christmas may be a little difficult, I decided a few weeks beforehand, to do a little comforting ritual for myself on Christmas day. To create some space for myself on a day that had the potential to be overwhelming.
Mid Morning I quietly took myself off to my room, lit a candle, and did some silent meditation. Then, I opened a gift from myself…to myself. I then took a few moments to tune into whatever I was feeling in that moment. Honouring myself and my emotions. Then consciously giving thanks and tuning into gratitude.
This year I will do something similar, and also maybe pull out an Oracle Card or two. Having some quiet time like this, amongst what can be a chaotic day with family and friends, is also a lovely way to connect back to your centre and spiritual self.
If having your own little ritual resonates, take some time think about what feels right for you and create your own for this Christmas. It doesn't have to be anything elaborate, just something that feels symbolically like something you may like to do for yourself.
6. Dealing with the Reminder of the Passage of Time
When you have been ill for some time, occasions such as Christmas can mark the passage of time. For people well on their way to recovery, this passage of time can lead to smiles and celebrations as they notice their progress. But if you are still very much in the middle of your experience with ME/CFS, or are in the midst of a setback, a feeling of panic may wash over you as 'yet another' Christmas is upon you.
I know for me personally, Christmas approaching can be tough for this very reason. My mind naturally wants to compare myself to how I was X amount of years ago. Many years gone by I have often ended up feeling so low around this time of year because of the apparent lack of progress or sometimes even feelings of deterioration.  This can then lead to a spiral of thought patterns ('I can't live like this anymore. I'm never going to get better etc etc) that amplify everything and before you know it, life feels hopeless.
It doesn't take a genius to see this way of thinking isn't useful. If you find yourself doing this, (which if you are human and not feeling too good, you probably will!) gently remind yourself, again, that Christmas is just a day!
Lots of things will have affected where you are at in your recovery so far. How things are right now is not how things will be forever. Things can change so quickly, when we least expect it. There is always, always hope. Many people have been where you are right now (me included) and things have improved for them… so why not you? I know that for me, reminding myself of these facts has brought comfort in many of my darkest moments.
7. Gratitude
I know there is a lot of talk around Gratitude at the moment. But it really is important.
Sometimes, when we are feeling like things can't get any worse, the thought of being 'grateful' can actually make you feel cross and angry and like the last thing on earth you want to be doing in that moment. But actually, taking a few deep breaths, and reminding yourself of some things in your life that you feel you a truly thankful for, can help you feel calmer and more at peace. There will be many things that you have in your life, that others can only dream of having. Notice some of the things you do have in your life and give thanks for them. Acknowledge your blessings, no matter how seemingly small.
8. Be present
Allow Christmas Day to unfold exactly as it needs to. As Echart Tolle would say, all we have is this moment. Let each moment be exactly as it needs to be and throughout the day, especially during moments where you find yourself getting stressed or worked up, take a moment, and bring yourself calmly back to your breath.
Remind yourself also, that a brand new year is just around the corner. With much brand new hope and so many possibilities.
Don't forget this.
Wishing you all a peaceful Christmas and a Healthy New year…
Emma x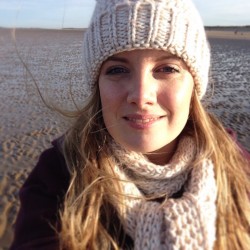 Do pop your email address into the subscription box if you would like to receive future blog post notifications 
~ Important Note to New Subscribers ~
Some readers have noticed that their initial welcome email has gone into their Junk email folder. If you are a new subscriber please look out for your first Consciously Healthy email and mark as 'safe' if it has accidentally ended up in your Junk folder so you can continue to receive future emails.
Tags:
cfs
,
cfs blog
,
christmas
,
christmaswithcfs
,
chronicillness
,
gratitude
,
invisibleillness
,
ME/CFS
,
meditation
,
seasonal
,
self-love
,
Spirituality
,
survival guide
Categorised in: Healing resources, ME/CFS