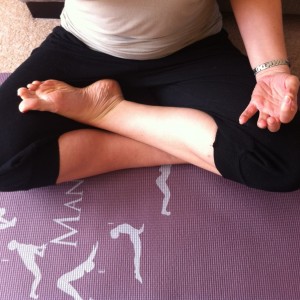 Embracing the Messiness that comes with Healing
February 12, 2016 1:48 pm
As a society, we like things that are perfectly packaged – even healing/recovery stories or various stories of real life trials and tribulations.
When you read these stories, you'll often find that they (or us as a reader!) skip through the painful parts fairly swiftly, focusing on the neatly packaged happy ending and lessons learned. Which is good in the sense that they are uplifting. After all, who wants to dwell on difficult times and stories of pain?
But the trouble with this is, it can give such an unrealistic view of the main bulk of what happens when we go through something that is traumatic, long lasting and life changing.
I have had experience of this on a personal level, as I used to be that person telling my recovery story.
Eight years ago, I believed I had fully recovered from ME.
I was working as a Holistic Health Therapist, had a busy social life and was living a life that was pretty full – in an external sense at least. I was enthusiastic about sharing my story and helping others find the hope that I had once clung to in my own darkest days. Many of you may even remember me from back in the day when I did an interview for the Secrets to Recovery Series with Alex Howard at the Optimum Health Clinic.
My story did very much have a beginning, middle and an end… (although the end didn't turn out to be the end after all but thats a whole other story) I got sick age 17. I had many years feeling unwell.
I tried different things, including an extremely strict anti candida diet, various complementary therapies and took a huge amount of supplements each day. I then discovered the world of NLP and some brain retraining techniques and after much struggle, I eventually healed myself and slowly integrated back into the world.
This story was fairly easy to tell. However, since I relapsed a few years ago, I feel like the journey I have been on since has been so chaotic, full of transformation, pain, self discoveries and more ups and downs than I can even remember, that writing about it, especially when I am still very much in the middle of healing, is often quite a challenge.
I am sometimes unsure about how much I want to share in this blog. I feel my way with it really and write what comes to me, but as time goes on, the main thing that screams out to me as being top of my list of priorities is authenticity.
In every way.
Perhaps because for so long I felt I had to portray only a certain side of myself to the world. Perhaps because for so long I didn't feel I was actually connected to my true authentic self? Perhaps, because I feel there is too much 'clean cut-ness' out there about everything…and this includes recovery stories.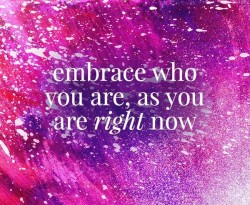 In reality, healing is messy.
There are bad days and better days. There are tears, (so many tears). There are breakthroughs. Discoveries. Hope…..then moments where you feel like all hope has been ripped away from you.
There is no certainty or predictability. It's definitely not neat and tidy!!!
---
When starting this blog almost a year ago, I had been stable for some time and was slowly improving after the major relapse that happened in 2010. I made the naive assumption that this meant I would continue to improve and that recovery would be a nice neat linear process from there on in. One that I could share with you in a fairly structured way.
How naive was I to think things would be so plain sailing after 16 years living with this unpredictable illness?!
Last year saw some profound shifts for me on many levels. The year began with my father passing away, bringing up huge amounts of emotional stuff, the obvious being grief and sadness, but also some unprocessed childhood stuff emerged. It was anything but 'neat and tidy' but it was an opportunity for me to heal on a deeper level and process things that I had turned away from in previous years. This is often the case with deep healing, we need to be prepared for it to sometimes get messy before things can get better.
As the year progressed, I caught a nasty infection followed by a succession of viruses and despite the emotional and spiritual work I had done on myself in recent years, physically, I took an unexpected down turn. I'm currently in the middle of a number of investigations at two different hospitals due to abnormal bloods (more on this in a future post…once I'm more clear on whats happening myself) and am having to practice a lot of patience as we discover what's actually going on.
My ego, clings on to wanting to write about positive things, my progress in terms of recovering my physical health and for this blog to be a nice neatly packaged source of information for people. But this isn't my reality right now!
My heart and soul, know that something is calling me to be real. To write whatever comes to me. To be authentic and true to myself and to be honest about the messiness of this journey. This means that some weeks I'll share learnings and insights, some weeks I'll share news of improvements or steps to recovery, some weeks I'll share the reality of having really tough times living with chronic illness.
I've learned to respect the process that is healing, however that looks, and to acknowledge all aspects of it. On a Physical level I may be facing a few challenges right now, but emotionally I feel the most connected to myself than I ever have. This is where I realise healing is happening…even when we can't always see it on the surface.
I am sharing this, because it feels right to do so. If nothing else, I want this blog post to encourage you to embrace the messiness that may happen as you heal. To know that it is perfectly normal for life not to be neat and tidy, especially when it comes to healing. That up's and down's and a variety of different place's in between on your recovery path, is totally normal. That the recovery stories you hear, are most likely similar to the one I told many years ago, with a beginning middle and end and lots skipped over and cut out.
I want to share, that sometimes, life just needs us to be where we are at right now and all we can do is trust it. Life is messy. Recovery is messy…for pretty much everyone I think. We just don't always get to see the full picture.
With love,
Emma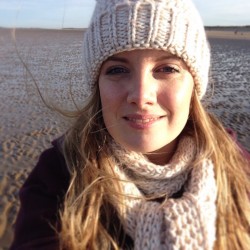 *** Next week I am going to write about why I believe I got sick again after making what I thought was a full recovery from ME/CFS.
To make sure you don't miss out on new blog posts, just pop your email address in the subscribe box (up to the right or below depending what device you are on) and you will receive them straight to your inbox.***
Tags:
authenticity
,
autoimmune
,
cfs recovery
,
healing
,
healing journey
,
holistic health
,
real life
,
self acceptance
,
ups and downs
Categorised in: Emma's Journey, Insightful inspirations, ME/CFS