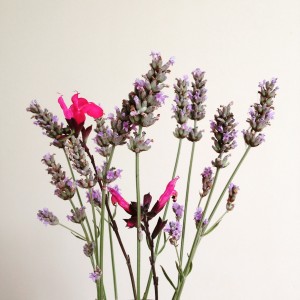 A Heartfelt Post about CFS Setbacks
November 28, 2015 7:45 pm
I'm going to let you in on a secret.
Despite the external version that many people portray to the world, behind closed doors, I think each and every one of us have periods of our life where we find things really bloody tough.
It took me a long time to learn this one. But it's something I think you should know, if you don't already.
Not everyone is sailing along like Pollyanna…even though some people would have you think they are.
Once upon a time, I only used to allow people to see me at my best, the smiley Emma who had her shit together so to speak. A lot of that is what lead me to become unwell again as I expected far too much of myself and didn't allow myself any room at all to be human. These days, I am doing my best to honour the real me, hence the honesty of this post.
This last few weeks? In my own world, things have been tough. Really tough.
I've physically taken quite a knock. Partly as a result of repeated viruses, partly the result of a difficult year catching up with me I think. The flare up shows no sign of passing just yet…contrary to my optimistic thoughts in my post a couple of weeks back.
I've had times this past few weeks where it's felt as if I've gone back to square one. I've ended up in tears almost daily, after managing to climb the mountain that is having a shower. The intensity of the exhaustion as I try and get down the stairs afterwards eventually overwhelming me completely, leaving me in a blubbering heap of tears on the sofa.
It's been hard and it's still hard. And I've had moments where I've thought, I actually can't cope with this for a second longer.
What I find the most challenging, and i'm sure any of you with long term illness will relate, is the cruel way in which we get knocked down when we seemingly have only just picked ourselves up. We've just dusted ourselves off and began to move towards feeling a bit better and being a part of the world again. Then the knock back comes. And when one thing comes? It seems to be followed by another and another.
It reminds me of those nature programmes. You know where you see a bird falling off the edge of a cliff? And it hits numerous rocks on the way down, before landing in a disheveled heap at the bottom? As if one rock collision isn't enough?!
The symptoms and pain and all that comes with ME/CFS/autoimmune disease, are unbearable at times. The feeling of being totally out of control of your body, is frightening if you allow it to be. The isolation and merging of one day into another – is not helped at all by the fact that by the time you finally make it downstairs, it's after lunch, and then it's starting to get dark outside. It's depressing and disorientating.
But the hardest thing? The bit that makes me have those moments where I feel like I can't cope (along with the crushing exhaustion that feels like it's actually going to suffocate you any minute) is the being knocked back and having to start over.
Again.
And having to really dig deep to tap into your inner wisdom about patience and all that stuff…
Again.
When sometimes you don't want to be patient! You actually don't feel you've got an ounce of patience left in you!
When this happens, time and time again, over the period of many years, it takes so much strength and resolve to pick yourself back up. Especially when you feel so desperately unwell and devoid of energy.
And here…is where the moments of sheer despair and tears come in.
And that feeling, that you can't cope.
And everything gets that bit too much to deal with.
If you are in a similar boat to me right now, this post is for you.
It's my way of saying, you are NOT alone.
I may write uplifting blog posts and words of wisdom from time to time. And I hope with all my heart that as time goes on, this blog will grow and become full of even more of those posts as my body heals and I feel inspired to share lovely moments and life's lessons as they come along.
But it's so important to me that you know, I am very much a real person, who despite my learnings and beliefs, is still brought to my knees from time to time with the reality of living with this cruel illness.
The one thing that is comforting me during this time, is that the paralysing fear that once used to accompany me during these patches isn't there as it once was. I am SO grateful for that. It shows that although my body is struggling right now energetically, underneath, the deeper healing is still standing strong.
My belief that this is all happening for a reason and that my body is just expressing itself somehow, also really helps.
But that doesn't stop me having times where I find the whole experience extremely challenging.
I hope that with the new year, comes renewed healing energy for us all. But in the meantime, any of you who are in your caterpillar cocoon with me right now, I'm sending you a big hug.
Let yourself have those tears…just as I will continue to when they arise…and be gentle with yourself, we are all only human after all.
Much love
Emma x