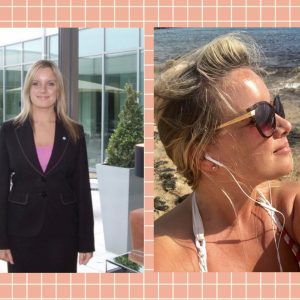 The Alchemy of Life's Deepest Challenges
February 13, 2020 9:00 am
Ten Years. So much can happen in that amount of time, especially when you experience something that unexpectedly comes along and turns your life upside down and puts you on a completely different path than the one you had planned for yourself.
Many of us expect our life to travel seamlessly along a linear trajectory where we reach external milestones and achievements along the way. Perhaps buying homes, starting families or progressing in careers. What about those of us who have no choice but to walk a different path?
Todays post explores a big anniversary for me which directly relates to all of this. I hope you enjoy…
---
13th February 2010.
The day my life changed. Again. For the second time. But this time, so much more violently than before. This day marks 10 years since I went from believing I had fully recovered from M.E. to relapsing into the most severe version I was yet to experience. 10 years since life changed irrevocably for me.
As I reflect on all of this, I found a photo from just before it all happened and I actually can't believe how much I have experienced, changed and grown since the first of these two photos was taken.
26 year old me.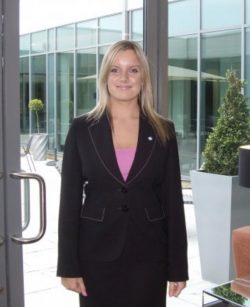 Highly driven, passionate about my career and goals, focused solely on creating the future I dreamed of. Fully embracing life and what it had to offer after being restricted for so many years prior. Working long hours, Socialising, Dancing, doing various courses. Believing I was in some way invincible because of my recovery and all that I had overcome. Immersed in and fascinated with the world of Psychology, NLP and the law of attraction. So ridiculously enthusiastic for my life.
Busy. Always busy. Never truly present, and definitely never still. Disconnected from my body and true self, my core values slowly becoming blurred over time. Thinking my world was secure, but totally oblivious to what was just about to happen around the next corner.
36 year old me.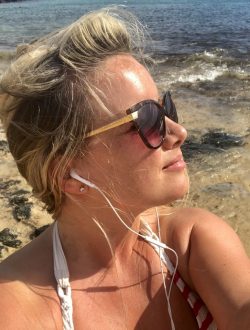 Strong. Connected. Softer. Wiser. Having been to the darkest depths and back again.
Appreciating every little thing that comes my way now, realising that happiness is actually found in the simplest of things. Not where I thought I would be at aged 36 in terms of the usual milestones such as owning a house, having a successful career or children. Still grieving for all I've missed out on at times. But also coming to realise that the places I have been, have given me more life lessons and depth than any external achievements ever could.
The ability to feel a deeper joy now and a true appreciation for life. Still living with M.E. Still aching for recovery and freedom. Still having wobbly weeks, but able to surrender and be at peace more easily now.
Reflections…
This week I knew I'd feel reflective, but I wasn't entirely sure what emotions would surface. I expected to feel sad for the years lost I think, this is how I usually feel on any sort of milestone. I end up feeling tearful and low, aware of the huge amount of years that have passed, the things I've missed out on and the fact I am still not well.
But instead, I feel a strange sense of peace and acceptance. There is no denying the last 10 years have challenged me in ways I could never put in to words. Especially the experience of being at that severe level for such a long time (I write so much more about this time in my life here and here). There is also no denying that I hoped I would be well by now, or at least about to work a little and function a bit better. However, this week I mainly feel aware of the person my experience has made me. I feel a sense of deep gratitude for that.
As a direct result of living with M.E and it's co-conditions, I am able to face pain and fear head on. I am able to sit with discomfort, after years of doing my best to resist, escape, push away and turn away from it. I realise that resistance only perpetuates suffering. Years in darkness will do that to you. When you are unable to escape with external distraction, due to severe physical illness, you have no choice to go within. To face it all. To learn to let go.
I have had two choices. To flounder (which I have done at times) or to bloom where I am planted. I have learned to appreciate the tiniest of things.
Attaching my worth to external achievements (which so many of us find ourselves doing) has been shifted into realising that my true worth lays within me. Not within what I can achieve.
The list of all I have learned goes on and on.  Would I love to be well?  Of course.  It's what I am gently working towards every single day.  But in the meantime, I am making the best out of the life I have in the here and now.
Thankful. For all of it, as it's made me the person I am today.
With Love, Emma x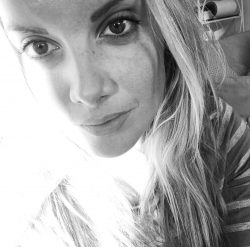 ---
---
Would you like to be the first to hear about brand new Consciously Healthy blog posts? 
If you would enjoy having new posts sent directly to you, just pop your email address into the subscription box ~ you'll find it either below this message or in the sidebar depending what device you are using.  
New blog posts are sent out every couple of weeks or so and it goes without saying, your email address won't be shared with any other parties.
I'd love to have you as part of the Consciously Healthy Tribe!
Important note to new subscribers
Make sure you look our for your welcome email. Some people find it sneaks into their junk folder, so just keep an eye out and mark Consciously Healthy as a safe contact if this happens so you can continue to receive future posts to your inbox. 
---
Disclaimer: This Website and all the information which it contains is based on my own personal experience and health journey which I am sharing for educational and informational purposes only. Please consult your own doctor or healthcare provider to determine the best course of treatment for you.
Tags:
adrenal fatigue
,
Anxiety
,
cfs
,
chronic fatigue syndrome
,
depression
,
growth
,
healing
,
healing cfs
,
insights
,
me cfs
,
recovery from cfs
,
reflections
,
self acceptance
,
self-love
,
spiritual awakening
,
surrender
Categorised in: Emma's Journey, Insightful inspirations, ME/CFS