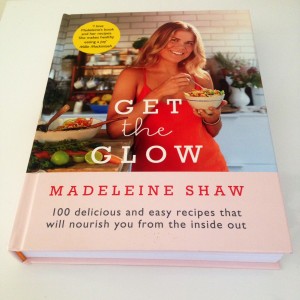 Get the Glow by Madeleine Shaw ~ My Fave Recipe Book
September 25, 2015 11:31 am
Any of you who follow my Facebook page, my Instagram account (links below) or those of you who know me personally, will know that at the moment I am totally loving 'Get the Glow' by Madeleine Shaw.
I stumbled across this little gem whilst round at my brothers house a few weeks ago. His lovely girlfriend Sara had Madeleine's book on her coffee table and as soon as I picked it up and flicked through it I knew I had to get myself a copy.
Beautifully presented, Get the Glow, is literally full to the brim with recipes that are so healthy and nourishing, but also (in my opinion) easy to make.  All too often I have bought recipe books with such good intentions, and they end up on my bookshelf, pretty much unused.
Not with this one.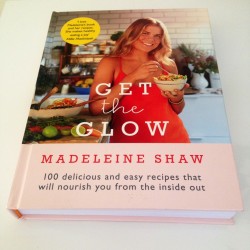 I've made some amazing things out of this book and some recipes have quickly become firm favourites of mine.  I love how so many of the recipes are made from just a handful of ingredients rather than a big long list of items that no one ever has in their cupboards or fridges. Once you have a few key ingredients (such as the coriander plant that now sits on my kitchen window) you are good to go.
The lovely thing about this book is that it also caters for treats!
I generally eat a very healthy diet.  My main meals are nutritious and nourishing, and as many of you know, I also love making fresh juices and smoothies.  But the place I slip up is with treats. Chocolate and Cake are my vices. I want to do all I can to support my body in its healing (and even shift a few lbs in the process) and I know how important it is to eat as little sugar as is possible, especially when it comes to healing the adrenal glands and nervous system.
This is where Get the Glow is great.  It has healthy options for treats, many of which I haven't made yet, but the ones I have have been delicious!
I made some Raw Raspberry Chocolate the other day, and was actually shocked at how much like real chocolate it was (but even nicer because I knew it was oh so healthy.)
Here's a few photos I have taken of some of the things I've made so far ….
So there you go, a little peep into some of the things I have made so far. It's so nice to experiment with new recipes, especially when you are consciously improving your eating habits.
Making food that looks pretty, tastes amazing and you know is good for you is a perfect way to show yourself some love.
Emma x
*All photos my own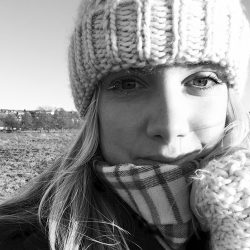 I'd love to have you as part of the Consciously Healthy Tribe! 
If you would like to receive future blog post notifications straight to your inbox, just pop your email address in the subscription box. 
Important Note to New Subscribers ~
Some readers have noticed that their initial welcome email has gone into their Junk email folder. If you are a new subscriber please look out for your first Consciously Healthy email and mark as 'safe' if it has accidentally ended up in your Junk folder so you can continue to receive future emails.
You can also connect with me on Facebook and Instagram
Tags:
cfs blog
,
healing
,
healing blog
,
healing journey
,
healthy
,
Healthy Eating
,
healthy recipes
,
madeleine shaw
,
nutrition
Categorised in: Emma's Journey, Healing resources, Recipes