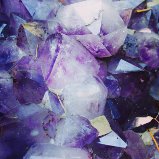 Be Gentle with Yourself this Christmas
December 23, 2018 11:20 am
I know for many of us, this time of year can be difficult for a variety of reasons.
Physically we have the additional pressure of trying to keep up with everyone else. We may feel disconnected and left out if we aren't well enough to join in with things. I know for me Christmas can also mark another year passing, and if I'm not careful, I can find myself dwelling on this and making myself feel worse!
I wrote some words this morning, for all of us, that I hope will bring some comfort to you and help you fill this Christmas time with self love and kindness.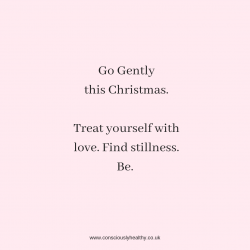 Go Gently this Christmas…
Treat yourself kindly. And with love. If you need more rest times than others (or even total rest), allow that to be so. Do Christmas your way. Don't criticise or curse your body, send it some love instead. For it is where you live. Your home. Make peace with where you are at in this moment, and from that space, you will be able to enjoy the little things.
Soak up the sentiment of Christmas. The love. The hope. The kindness. Try not to get too hung up on the 'doing' part, as difficult as it may feel at times to make peace with this.
Be kind and gentle towards yourself. Light a candle. Savour the taste of your favourite food. Pull an oracle card. Listen to your favourite music. Say no to others if you need to. Find stillness, even if the opposite is all around. Create your own little rituals to make the day feel special.
Above all else. Go gently. Move slowly. Be present. Be mindful. Feel the healing Christmas sparkle, however that may look for you this year. Let go of the should's. Allow things to be. As they are. Knowing that a new year will be upon us soon, with renewed hope and a freshness that will sooth our hearts…
__________
Sending you all lots of love. I know it can be a challenging time for many of us. I wrote these words for you, and for me. For all of us. Let's make Christmas as lovely as we can.
But also lets remember… it's just a day 😉
Emma x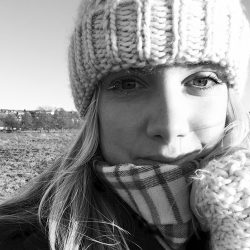 You can also connect with me on Facebook and Instagram. 
---
Would you like to be the first to hear about brand new Consciously Healthy blog posts? 
If you would enjoy having new posts sent directly to you, just pop your email address into the subscription box ~ you'll find it either below this message or in the sidebar depending what device you are using.  
New blog posts are sent out every couple of weeks or so and it goes without saying, your email address won't be shared with any other parties.
I'd love to have you as part of the Consciously Healthy Tribe!
Important note to new subscribers
Make sure you look our for your welcome email. Some people find it sneaks into their junk folder, so just keep an eye out and mark Consciously Healthy as a safe contact if this happens so you can continue to receive future posts to your inbox. 
---
Disclaimer: This Website and all the information which it contains is based on my own personal experience and health journey which I am sharing for educational and informational purposes only. Please consult your own doctor or healthcare provider to determine the best course of treatment for you.