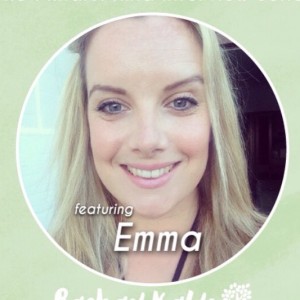 Guest Post ~ The Mindful Kind Interview Series, with Rachael Kable
May 20, 2016 2:11 pm
Mindfulness is a term that lots of you will be familiar with, and its a topic I plan to write a longer blog post on very soon, so for any of you brand new to Mindfulness, do keep a look out for that post.
It is a simple practise that connects you back to the present moment. In fact being mindful is in essence about just that…connecting to the present, to what is going on around you right now.
One of my favourite meditation teachers and author, Jon Kabat Zinn, describes mindfulness as "paying attention in a particular way; on purpose, in the present moment, and non judgmentally." I think this somes up this beautiful practise wonderfully. However, it's something that doesn't come easy to many of us, especially in the busyness of todays fast paced world where we are all focused on working through to do lists or yearning to achieve the next thing. But it's so important to find a way of slowing ourselves down and connecting back to the now, if we want to lead a healthy, balanced life.
This week I've been talking with the lovely Rachael Kable over on her blog as part of The Mindful Kind Series.
We had a chat about lots of things including how I bring mindfulness into my everyday life as well as how this practice plays a fundamental part in my current healing journey.
Follow the link below if you would like to have a little read…
http://www.rachaelkable.com/the-mindful-kind-series/emma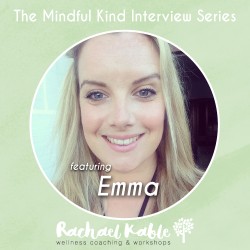 Love, Emma xx
Tags:
breathing techniques
,
cfs
,
CFS/ME
,
connection
,
healing
,
meditation
,
mindful
,
mindfulness
,
stillness
,
the now
,
wellbeing
Categorised in: Emma's Journey, Guest Posts and Features, Insightful inspirations, ME/CFS, Spirituality