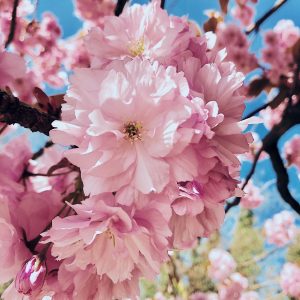 The Reality of Healing
May 13, 2020 12:41 pm
When living with a chronic health condition such as ME/CFS, many of us put a subtle yet significant pressure upon ourselves.  To be positive. To stay strong.  To dust ourselves down easily after every setback. To hold it together.  Smile.  Believe wholeheartedly in our healing every single day.  To do ALL the healing things, perfectly.
Sometimes, we may see other people on a similar path to us (perhaps online) and wonder how they seem to be coping so much better than we are?  The truth is, social media accounts often only show a teeny snapshot of someone's experience.
The actual reality is, that healing from or living with a debilitating health condition, can often be the opposite of the above things.  It can be Messy.  Harrowing.  Painful.  Restrictive.  Deeply challenging.  It brings up our deepest fears.  Keeps us away from our deepest desires.  Day after day we deal with various degrees of physical and emotional suffering.
Yet we try to resist this darker side, we push it down.  We feel a failure.  We try to resist the emotions that make us feel weak or vulnerable.  We fear anxiety, sadness or anger when they arise. We try to keep them pushed down, controlled.  When in actual fact, this is all part of the healing journey.  The messy, raw, most challenging parts.
Acknowledging feelings and expressing them, is part of our humanness. 
Allowing them to move through us without resistance, is our strength. 
Accepting that some days, we need to simply fall apart and express that 'this experience is actually really hard', is sometimes exactly what our soul needs. 
I share this post because I am aware of how sparkly and shiny healing accounts can be on instagram, facebook and in the online world.  I love to keep this uplifting, I deeply believe in the healing powers within the body and I am eternally thankful for all I have learned as a result of my experience.  But, I also value the importance of keeping things real too.
This last week has been a challenging one.  Not the level of harrowingly deep challenge that was my life in 2010,  no where close , but still a difficult one.  I've cried.  A lot.  I have just felt so unwell physically and emotionally exhausted on top of that.  I think despite having so much overall faith in my healing, when so many years have passed and so many different programmes, protocols and practitioners have been tried (and I mean so many things) patches of weariness like this are to be expected from time to time aren't they?  They are part of being human.  I didn't lose hope completely whilst in my teary state, I knew in my soul that the intensity would pass and better days would come again, after all I've been there many times before! But, it's been messy and raw and challenging.
The difference between the me of today and me of the past?  I now honour these raw emotions as they surface.  Last week, I allowed space to feel things fully, even the murky, uncomfy, darker emotions.  I acknowledged they were a healthy response to such ongoing challenge, discomfort and restriction.  I sat with them.  I simply let myself be.  I took all pressure off.  I was super gentle with myself.  I accepted it as a difficult week and gently reminded myself better days would come again.
The last couple of days, things have settled down once again.  I still feel drained and physically quite poorly (early last week, I got a coldsore which flared up the HSV-1 virus in my body and floored me as a result, so I'm still recovering from that) but emotionally, I feel more settled. I find this happens now a days, the darker days pass through more quickly as I allow things to be truly felt and expressed, which is a long way from the days when feelings got more 'stuck' and bouts of depression would occur.
I hope this post shines a light on what the healing path looks like for so many of us. It's not pretty and polished. It's messy and can feel like an unraveling at times. This is normal. I promise.
Its important that we allow the less than comfortable emotions to surface and be felt when they need to. That we honour our pain. Be super kind to ourselves.  Take the pressure off.  Then gently coming back to our healing practises as and when we feel ready. Positivity has it's place, of course, as do our various healing rituals and giving time to uplifting visualisations.  They are fundamental things within my own healing journey and life.  But all sides of this experience have their place.  The messiness and the self discipline. The tears and the smiles.  The positive affirmations and the allowing ourselves to feel fed up from time to time.
This is the true reality of healing.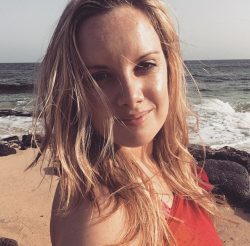 Love, Emma 
---
---
Would you like to be the first to hear about brand new Consciously Healthy blog posts? 
If you would enjoy having new posts sent directly to you, just pop your email address into the subscription box ~ you'll find it either below this message or in the sidebar depending what device you are using.  
New blog posts are sent out every couple of weeks or so and it goes without saying, your email address won't be shared with any other parties.
I'd love to have you as part of the Consciously Healthy Tribe!
Important note to new subscribers
Make sure you look our for your welcome email. Some people find it sneaks into their junk folder, so just keep an eye out and mark Consciously Healthy as a safe contact if this happens so you can continue to receive future posts to your inbox. 
---
Disclaimer: This Website and all the information which it contains is based on my own personal experience and health journey which I am sharing for educational and informational purposes only. Please consult your own doctor or healthcare provider to determine the best course of treatment for you.
Tags:
adrenal fatigue
,
Anxiety
,
cfs
,
CFS/ME
,
depression
,
emotions
,
evolving
,
exhaustion
,
expression
,
healing
,
healing journey
,
real life
,
real life healing
,
self-love
,
wellbeing
Categorised in: Healing resources, ME/CFS, Spirituality